Announcing the Launch of Our New Website
New Look, New Platform, New Content
We are excited to share our new website – which offers visitors a dramatically enhanced experience, with expanded menus that streamline navigation, content that is presented in easy-to-digest segments and a quick menu to access our main patient service teams.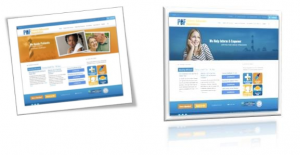 Some additional website features and highlights include:
Mobile responsive layout for handheld devices
Immediate language translation for all pages
Navigation to topic-based resources including:

The Language of Insurance
Understanding Health Insurance
Choosing a Health Plan
Common Barriers – Affordability & Costs
Medication Benefits & Your Formulary
Interacting with Insurer
Interacting with Your Physician
Insurance Denials & Appeals
Maintaining Employment & Job Benefits
Laws & Protections
Getting Care While Uninsured
This launch represents the culmination of months of work by a robust team – comprised of experts from multiple specialized areas including design, programming, patient education, case management, corporate communications and many more. We extend our thanks to these individuals and hope that our web visitors will find great value in this new platform!