PAF's 2018-2019 Scholarship for Survivors Awardee Recipients Announced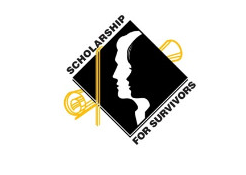 Hampton, VA, August 21, 2018 — Patient Advocate Foundation (PAF) is pleased to announce the new recipients of their patient scholarships for the academic year of 2018-19. PAF's Scholarship for Survivors program is designed to support young adults whose educational pursuits were tragically disrupted due to the financial and/or physical limitations imposed by a diagnosis of cancer or chronic disease. The students receiving scholarship awards this year were selected through a competitive review process, and despite many hardships they each excelled academically, served their respective communities and demonstrated a proven commitment to the pursuit of a secondary education.
Congratulations to the new 2018–19 scholarship winners:
Natalia Amaral, Purdue University College of Veterinary Medicine
Briana Gansert, Saint Joseph's University
MeKayla Gist, Greenville Technical College
Hadley Graham, George Mason University
Connor Newsom, Harding University
Joshua Parker, University of Wisconsin
Radha Patel, Cornell University
Jessa Salvador, Illinois Wesleyan University
Abriel Snider, Shenandoah University
Oliver Sroka, University of Florida College of Medicine
Taylor Stone, Widener University
Ryan Witt, Transylvania University
In addition to the twelve new awardees recognized above, PAF's scholarship program will also support eight returning students this academic year.
The Scholarship for Survivors program was established eighteen years ago by PAF's Founder and Chairman of the Board, Nancy Davenport-Ennis, in response to the young adults who would call the organization seeking assistance after their educations were disrupted due to their illness. To date, PAF (along with other gracious funders) has awarded 95 scholarships totaling over $566,000, of which 48 have achieved fully degreed graduation and 20 are still pursuing their course of study.
Attendees at Patient Advocate Foundation's 17th Annual A Promise of Hope Affair, helped make it possible to dramatically expand the Scholarship for Survivors program from twelve to as many as twenty students this year – raising more than $65,000 specifically for this program during the event from the live and silent auctions.
To learn more about the students currently receiving scholarship funding or to donate to the scholarship program click here