Why is Genetic and Genomic Testing Important for Cancer Patients?
…and what if you need help paying for it?
Genetic and Genomic tests are new tools for your medical team when charting a course for cancer treatment and care.  Using this information about your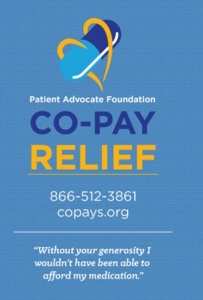 body's natural DNA or how individual genes that control diseased cells work, your medical team will know more about the best path for your body.
Your doctor may prescribe this additional clinical testing (genomic or genetic) to you or a loved one with cancer to gain additional information to:
aid in making treatment decisions
allow access to the latest treatments available for some diagnoses
determine how well a treatment is working
To help with costs, PAF's Co-Pay Relief Program can provide direct financial help for the cost of physician prescribed Genetic and Genomic tests for insured patients with cancer.   The Cancer Genetic and Genomic Testing fund accepts applications for new and renewal patients to help afford these tests.   Learn more or apply at www.copays.org.