Looking back, many of us would admit that we perhaps did not spend enough time choosing our health insurance plan. Whether we were just too busy at the time, were confused about the options, or just did not realize the importance of the decision, not making an educated decision on your insurance plan can cost you a lot of money during the year.
Chatter that Matters discusses "Open Enrollment"
This article explains that each health plan allows you to get your medications from different approved pharmacies called in-network pharmacies. To find out what pharmacies are considered in-network, you can…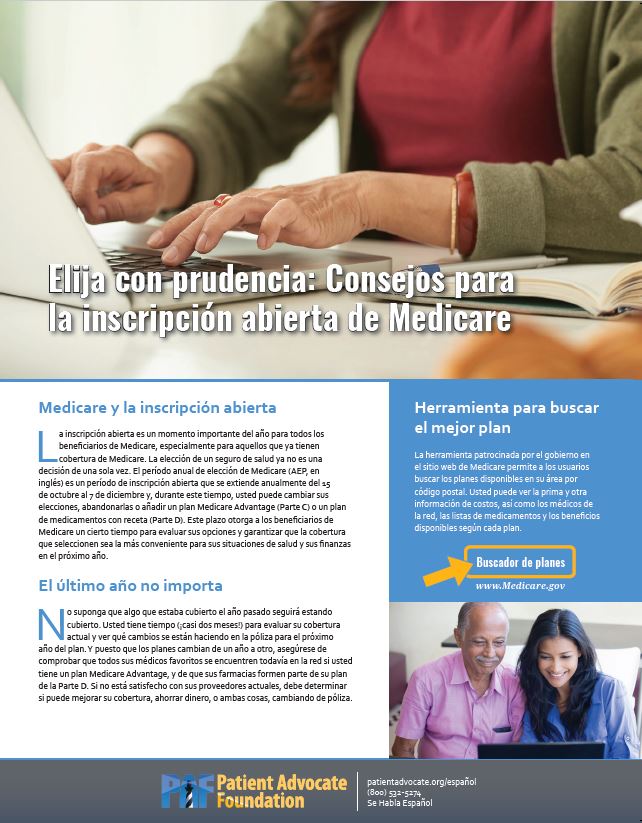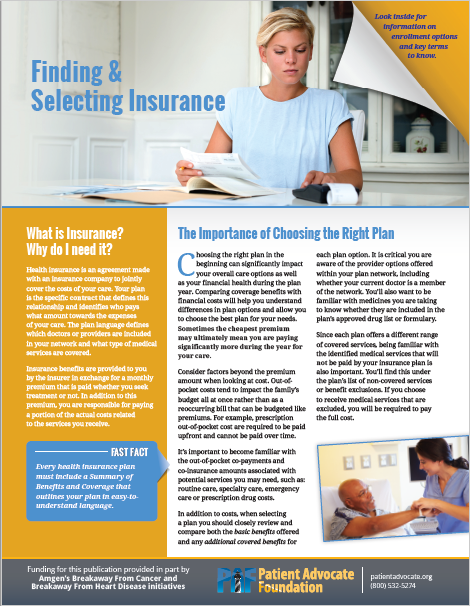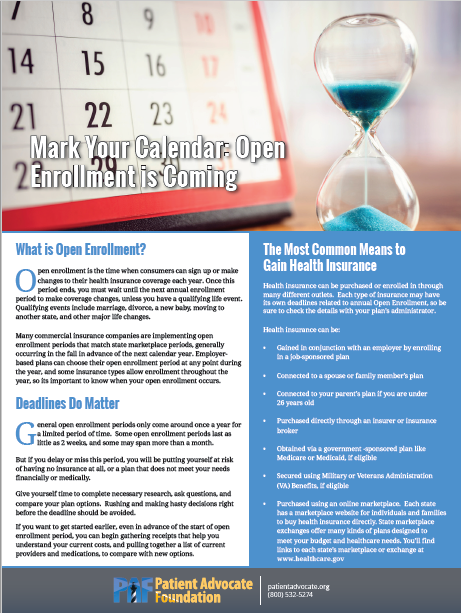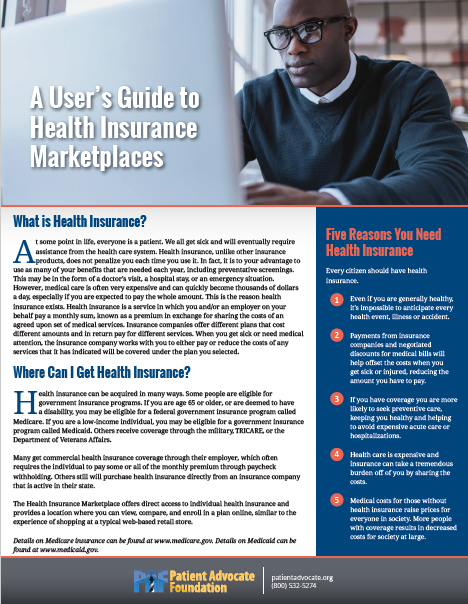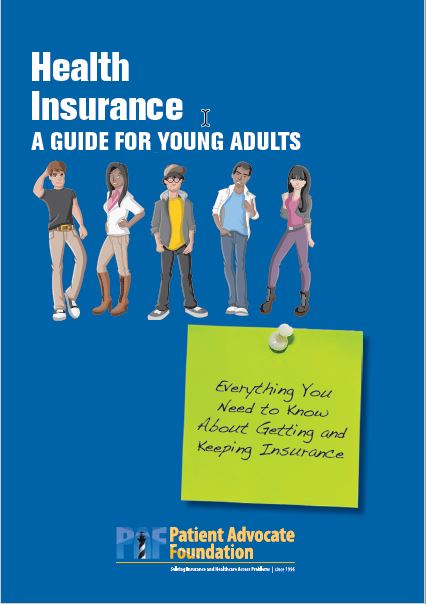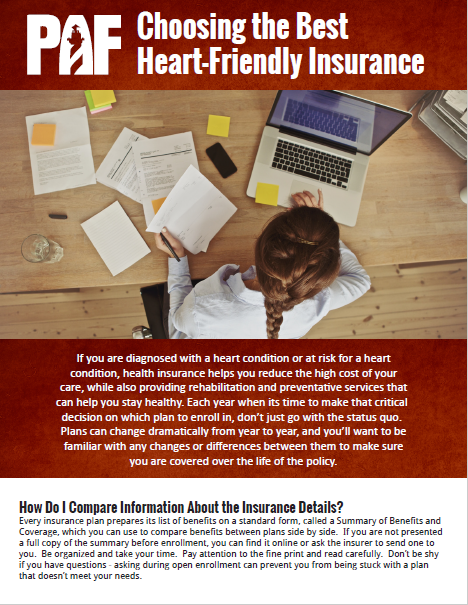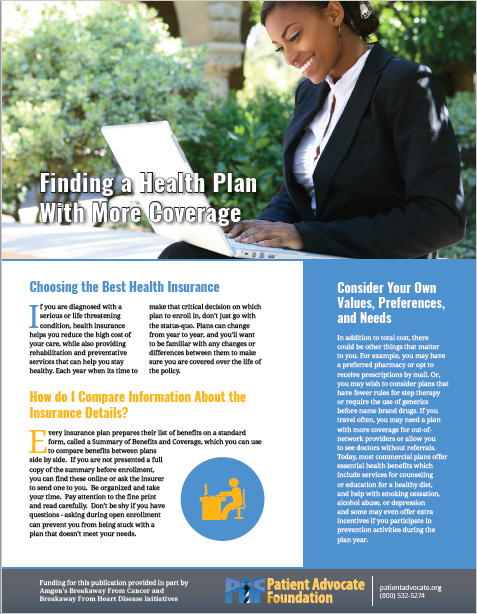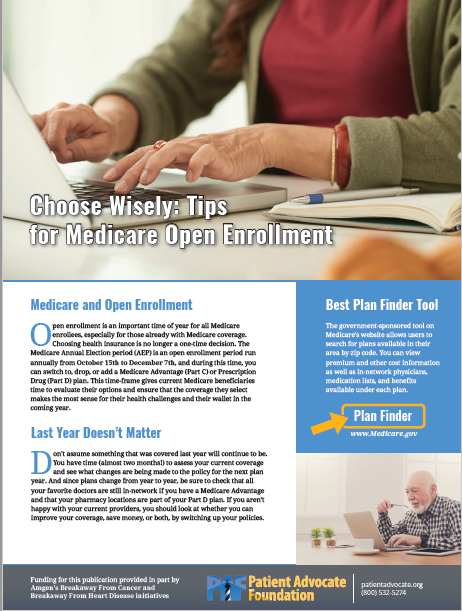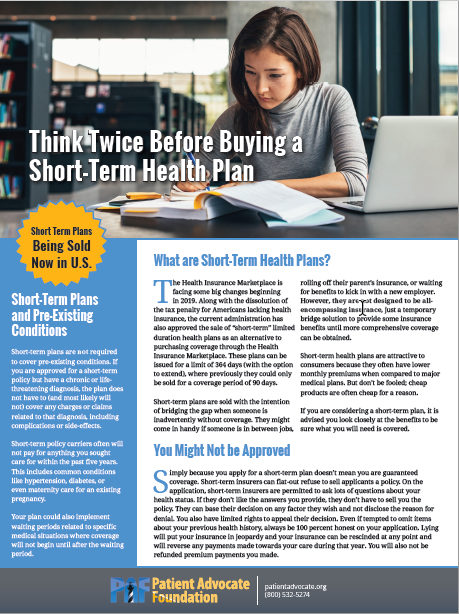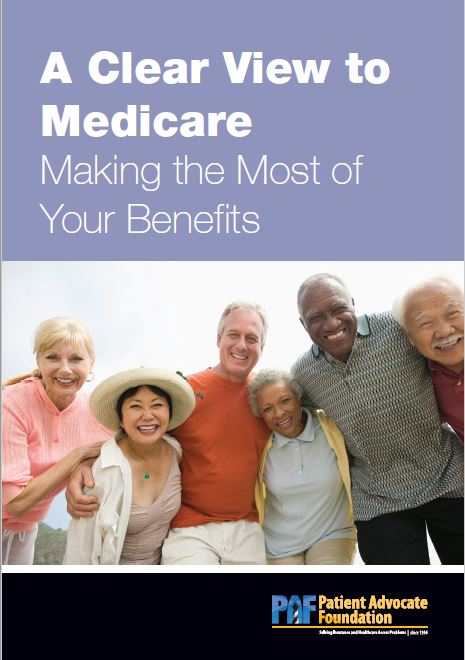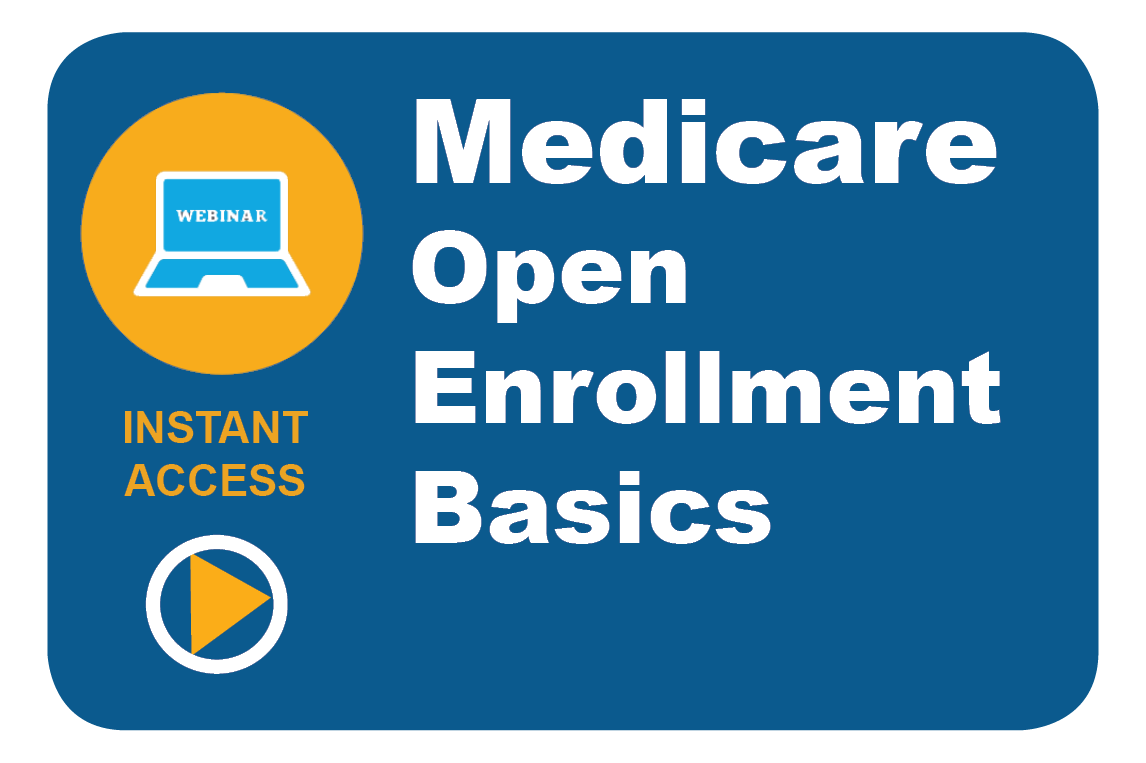 This webcast is perfect for patients, caregivers, advocates, and providers. This presentation outlines the Medicare open enrollment process and goes over changes for 2020 plans.  As…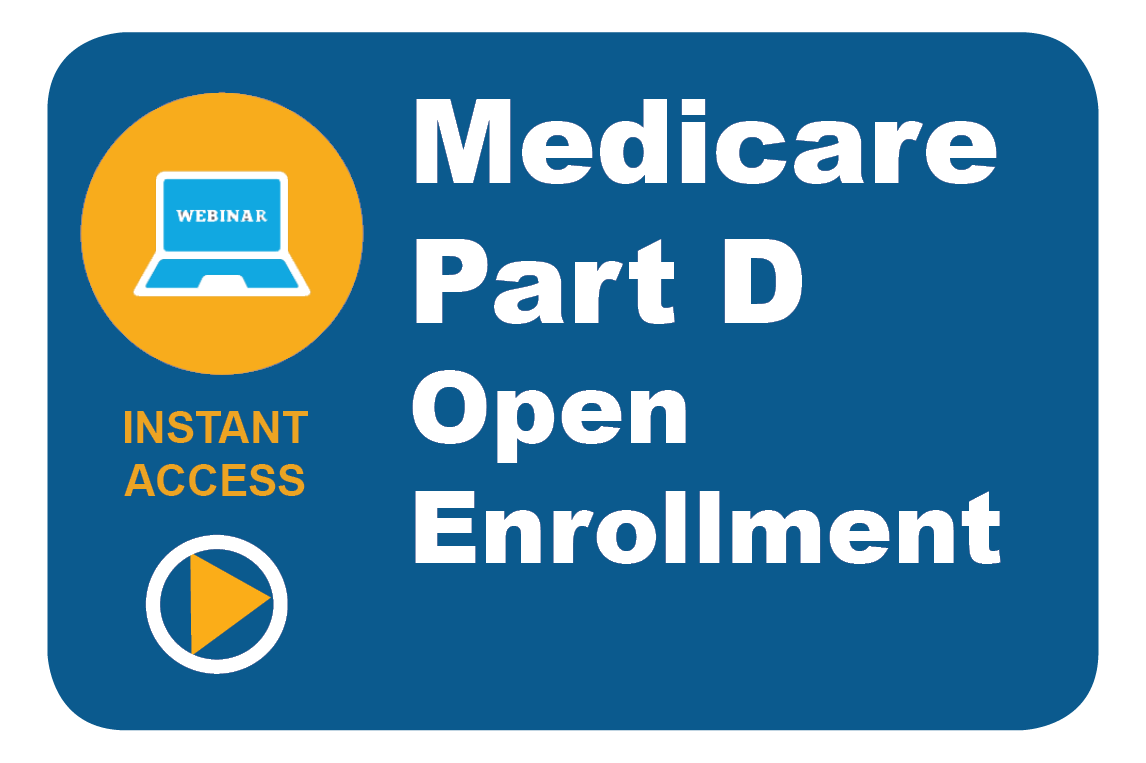 This session offers the basics of Medicare Part D prescription drug plans and why you should pay special attention while enrolling in a new plan.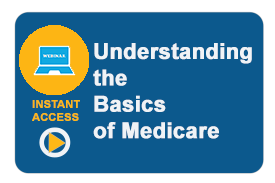 This basic overview of the Medicare program is perfect for those that are approaching, or those who are already, Medicare-eligible age. Session includes an overview…
Review the fine details of annual open enrollment including information about employer-based and marketplace general enrollment, fees, and deadlines.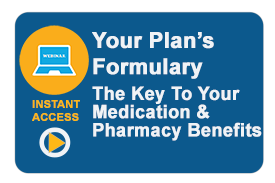 This comprehensive discussion addresses the impact of drug formularies on medication access, arming patients and caregivers with critical information. Specific topics include drug tiers and…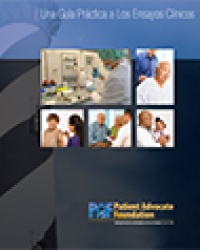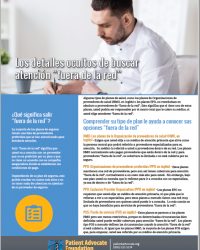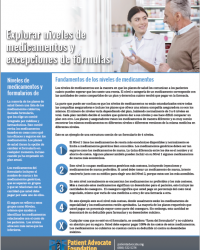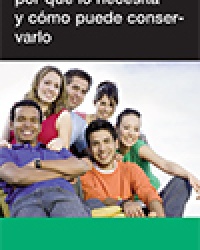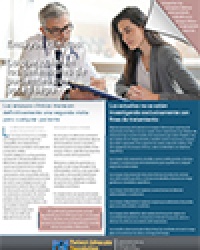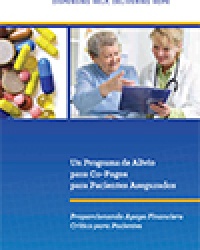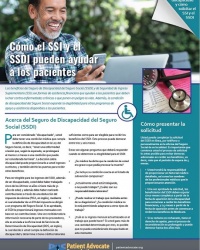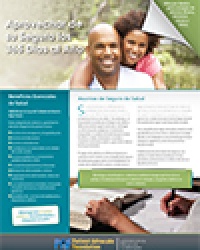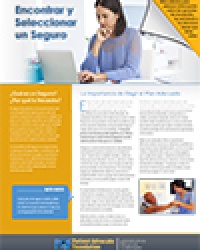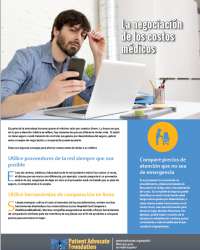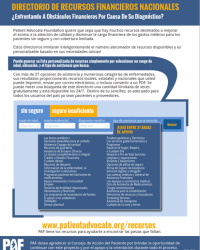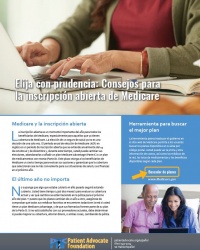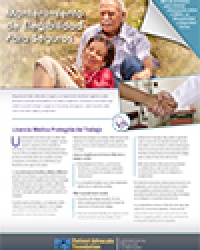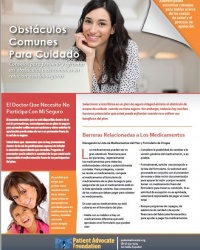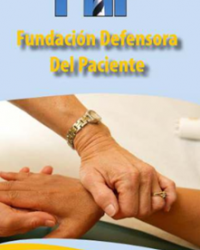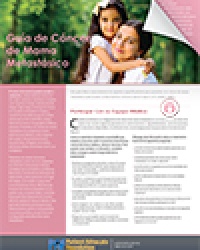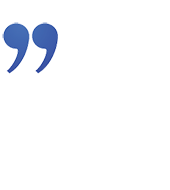 "During the most stressful health issue I've ever dealt with, the PAF gave me hope. Being able to have someone who could take the complicated insurance issues out of the equation was immensely helpful. I was so worn out from my illness and the surgery denial that the thought of having to understand the ins and outs of my insurance plan well enough to fight them was more than I could bear... having the PAF on my side made all the difference!"
"The greatest benefit from receiving this scholarship is the ability to further involve myself in the community around me. I want to help people who have been through similar trauma. I feel that I will be a good source of encouragement to those who need it most." - Oliver, Georgia College, Physics Major
"I want to be able to help children when they are faced with a life-altering diagnosis. The benefits of receiving this scholarship from PAF have helped me achieve my dream of returning to UALR. When I was diagnosed, I was forced to drop out of classes which disqualified me for my scholarships. I was always afraid I would not be able to get any scholarships to help me go back. With the help of PAF I am now living my dream!" - Sheralyn, University of Arkansas at Little Rock, Psychology Major