Maintaining Employment & Job Benefits
It can become very difficult to keep your job when you are battling a chronic, debilitating or life threatening illness. You may struggle with managing time away from work for doctor's appointments, or feeling poorly may limit your productivity or ability to perform your job duties while at work. However, you may have some options to help you take control of your health, work, and income.
The resources included in this section are targeted to those that are currently employed while facing a serious condition that could impact your workday. You may have access to a Short Term Disability policy either from your employer or one you have purchased privately that would allow you to step away from work for a while and focus on your health, while still maintaining a portion of your normal income. Depending on the size of your workplace and the length of your tenure, you may also be entitled to Family Medical Leave Act (FMLA) which permits certain employees with a serious health condition to take leave for up to 12 weeks and protects their jobs.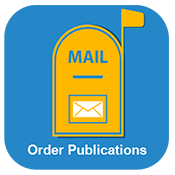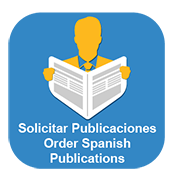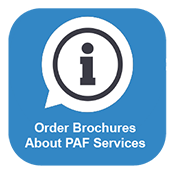 This article informs that Long Term Disability (LTD) can be used following Short Term Disability (STD) plans or alone. Long Term Disability coverage provides wage replacement that is between 50-70%…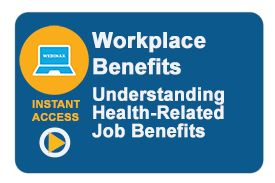 Employers offer many different types of benefits that complement your base pay. Become familiar with typical options that exist in the workplace and federal protections…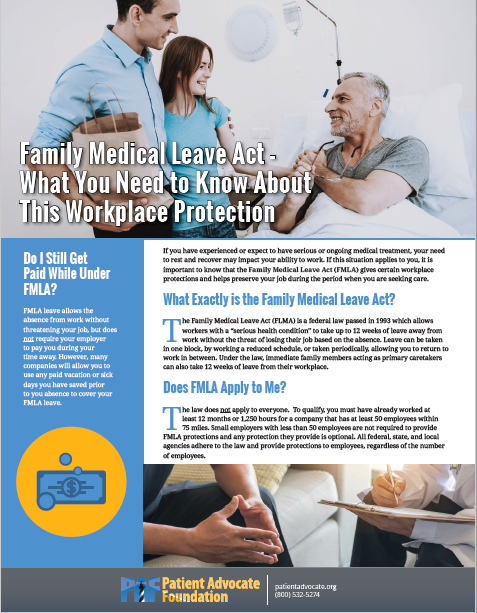 Learn what the Family Medical Leave Act is, what it's designed to protect and common questions…
Downloaded 99 times.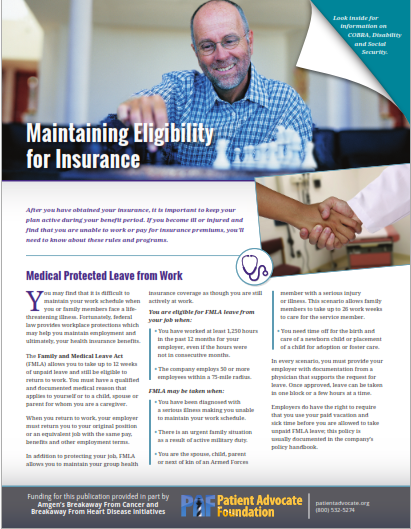 After you have obtained your insurance, it is important to keep your plan active during your…
Downloaded 247 times.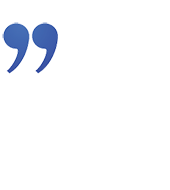 "I received a call from my case manager, who has subsequently become my guardian angel. She was warm and cordial and that was a great relief. We spoke for a while and she asked me a few vital questions. She said I was approved for $7,500. That was one of the most joyous days I've encountered in a long time. In short it was a miracle. A lifeline was given to a 68-year-old man living with HIV on Social Security. I am so grateful to her and PAF. I can't tell you what a relief today brought me. I just wanted to express my gratitude immediately."
"My PAF advocate spoke with billing and had information sent to me to get help with my medical bills. She also connected me to a resource that could assist me with getting my medications at a lesser cost."
"I am so thankful for the co-payment assistance you offered. I was hospitalized, diagnosed with cancer, have been the grateful recipient of eight blood transfusions and just completed round one of chemotherapy. Due to my limited income PAF's support will definitely help me cover some of the monumental costs as I fight this disease."