Reading Your Insurance Card
Take your insurance identification card with you whenever you seek care. This ID card will come in the mail or will be available electronically after you enroll in a health benefit plan.
The health policy member number (this number is unique to your policy) will be referenced on all correspondence. The group number will also be shown.
Brief out-of-pocket cost breakdown, which may include the required co-payments for office visits, specialty, urgent or emergency care, and prescriptions. This information does not take into consideration your deductible.
Telephone numbers and addresses to use when you have questions, need help filing claims, or seeking prior-authorization.
Effective date of coverage.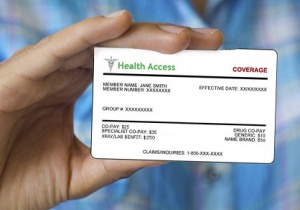 Card image shown is a sample only.
In this article, we discuss how specialty pharmacies work with your insurance company. Specialty pharmacies typically fill medications that are…