We are here to help
.
This is a list of the most commonly asked questions when it comes to our foundation and the services we provide
.
If you are seeking help dealing with common patient obstacles
,
we suggest you connect with our educational materials
,
including publications
,
articles
,
webcast events or PAF's Facebook page
.
Consistent with our mission on our first day of operations in 1996, we focus our services to those patients that are facing a chronic, life-threatening or debilitating diseases.
Patients of all ages reach out to us from all 50 states and territories in the United States, and who are enrolled in insurance regardless of plan type or insurer, or who are currently uninsured. We are unable to help patients with issues related to accidents, workers comp claims, malpractice, non-chronic illnesses like infections or broken bones, or mental health diagnoses. en adición, our staff cannot provide specific medical advice related to your condition or path of treatment.
HOW CAN PATIENTS GET HELP

?
In order to be served by PAF or one of its divisions, patients should first call the toll free number identified for that particular division during our regular business hours. If you prefer to have a family member or caregiver engage with us on your behalf, that person can initiate the call. Once connected with a member of our team, you will be screened for eligibility and matched with a professional staff member best equipped to help for your scenario.
Our services and communication are all provided electronically using email or online tools or with live interaction over the phone.
PAF's various service areas, including any new programs that are launched, can be found in our "Conectado con Servicios" menu. Here is a quick list of the main division phone numbers for reference.
Our Gestión de Casos division is the core of our patient services and provides one-on-one assistance to help patients, caregivers or providers resolve many different types of healthcare issues impacting care.
Toll-Free 1 (800) 532-5274
PAF's Co-Pay Relief is a divison of our services that focuses specifically on helping patients afford their medication copayments and deductibles.
Toll-Free 1 (866) 512-3861
24/7 Online Application Portal at www.copays.org
los Financial Aid Fund Division of PAF provides small grants to patients who meet financial and medical criteria. Las subvenciones se proporcionan en base a orden de llegada y se distribuyen hasta que se agoten los fondos. Calificaciones y procesos para cada fondo pueden variar en función de las necesidades de fondos.
Toll-Free 1 (855) 824-7941
24/7 Onlie Application Portal at www.patientadvocate.org/financialaid
Our case management services are open Monday through Thursday during the week from 8:30 am eastern time and close down at 5:00 pm eastern time. On Friday's we accept calls from 8:30 am - 4:00 pm eastern time. We are closed on the weekends and most major federal holidays.
Our Co-Pay Relief and Financial Aid Fund staff accept live calls from applicants Monday - Thursday from 8:30 am eastern to 5:00 pm eastern time and Friday from 8:30 am - 4:00 pm eastern. en adición, online portals accept applications, let you check your approval status and submit expenditure requests 24 hours a day online.
All PAF offices and programs are closed on the weekends and most major federal holidays.
HOW MUCH DOES IT COST TO GET HELP

?
All services provided by Patient Advocate Foundation and Co-Pay Relief are free to the patient and those working on behalf of a patient. As a nonprofit, we fundraise and accept donations that help support these services to ensure that patients are able to access the quality care and treatment they need without additional burden.
CAN I GET HELP FROM MORE THAN ONE OF PAF'S PROGRAMS

?
Sí, if you meet the eligibility for each program independently, you may access support from one or more of our patient support programs.
PAF is a 501 do(3) nonprofit charity and relies on corporate and individual donations to provide services at no cost to patients that need help. In addition to fundraising events, PAF cultivates a number of relationships with additional private funding organizations to provide service partnerships or fulfill grant or community-level projects. We are proud to share that commitment to our work is shared by many, as evidenced by the fact that over 98% or our internal staff pledge a personal donation to PAF each year.
If you are interested in providing a tax-deductible contribution to help support our efforts, please visit our donate page online or call us.
HOW CAN CASE MANAGEMENT HELP ME

?
Case managers work alongside you to find solutions to the problems you are facing. They work with you so that you are part of the process all along, and use their professional knowledge and learned strategies to maximize healthcare resources on your behalf.
Por ejemplo, case managers can help you reduce the financial burden of care. Para hacer esto, they might assist by seeking potential sources of financial support that can help support your medication or physician copayments, transportation expenses, or even housing or utility costs. They may also work to negotiate payment plans with treating providers so that you your medical bills are more affordable each month in your household budget.
For patients who need help with enrollment in health insurance or access to social programs, our case managers may determine eligibility for Medicare, Seguro de enfermedad, Los ingresos de la Seguridad Social, Seguro de Incapacidad del Seguro Social, or Marketplace health insurance plans.
Insurance navigation is also a common issue served by case managers. Patients may receive services that help identify eligible clinical trials, billing and coding issues, or appeals for pre-authorization or treatment denials.
For patients in the workforce, our case managers may provide support that helps patients maintain their employment and access workplace benefits, like short-term, long-term disability or health insurance. Case managers also help evaluate eligibility for FMLA legal protections when appropriate.
It's important to realize that case managers do not have money or financial aid to distribute, but work with you to determine eligibility for financial aid programs that exist through other divisions or external organizations.
WHAT IF I NEED HELP BUT MY SITUATION DOES NOT FIT INTO YOUR MISSION

?
We are sorry to hear that your situation was not one in which we were able to offer support directly through our services. We encourage you to take some time to explore our website and you may find that you are able to find information here applicable to your own situation.
PAF also works to compile many national and local resources to help patients with a number of common barriers, which you can access directly at the Directorio de recursos financieros nacionales. The Directory offers unlimited searches and is made available to all healthcare consumers with 36 different categories of assistance, many of which could be beneficial in your scenario.
HOW ARE YOU DIFFERENT FROM NPAF

-

NATIONAL PATIENT ADVOCATE FOUNDATION

?
Patient Advocate Foundation and National Patient Advocate Foundation share an important history of inception and many shared patient-focused goals, sin embargo, are separate operating organizations with different missions and activities.
Patient Advocate Foundation provides direct one-on-one services at no cost to individuals from any area of the United States, that are confronting healthcare access issues, medical debt crisis, and job retention problems caused by a chronic, que amenaza la vida, or debilitating diagnosis. PAF's national headquarters is based in Hampton, VA with additional staff offices in California, Iowa, and Georgia. PAF serves ~100,000 patients each year through its various patient programs.
Fundación Nacional de la Defensa del Paciente champions heathcare reforms at federal, estado, and local level, as well as within community systems including businesses and healthcare providers, that will help prevent the problems experienced by individuals who have turned to Patient Advocate Foundation for help. NPAF harnesses the collective experience of patients who need help by PAF and further their voices to decisionmakers who need to know what's happening to patients in their communities who are being impacted by vulnerabilities in the healthcare system. This voice helps impact laws and system changes that can impact millions of current and future patients. NPAF is based in Washington, corriente continua, and includes a network of volunteers throughout the U.S. that work within their communities to enact change.
I WANT TO VOLUNTEER FOR PAF

.

HOW DO I GET INVOLVED

?
We appreciate your interest in volunteering for us! There are many ways you can get involved to help support our mission.
Join National Patient Advocate Foundation (NPAF)'s volunteer advocacy network - Los voluntarios son los pacientes actuales y anteriores, cuidadores, profesionales de la salud y las personas que se preocupan por la calidad de la asistencia sanitaria en nuestro país. You are able to customize your volunteer experience to match your interests, habilidades y horario. Volunteers are able to be flexible about the time commitment- some give a few minutes a week and others give many hours a month. Ongoing training for advocates and regular updates on key issues is offered. For more information, please visit us aquí.
No es miembro de la Red Nacional de Recursos Legales como un experto legal voluntario- Originalmente fundada en 1996 por Sheldon Weinhaus, of Weinhaus & Potashnick in St. Louis, Misuri, este foro ha impactado a cientos de pacientes que se enfrentan a obstáculos sanitarios complejos. Interested attorneys with expertise in healthcare related matters and a desire to contribute their services to better the lives of patients are invited to become a network member by submitting an application.
Become an advocate for someone you love- ¿Qué significa para hacer una diferencia? Marcando la diferencia podría significar que su hermana tiene acceso a la atención de su OB / GYN, su padre recibe, y el reembolso por una terapia de avance, o su vecino tiene que viajar a un solo centro médico para recibir su tratamiento contra el cáncer prescrito. Puede ayudar a hacer una diferencia en la asistencia sanitaria, dando de su tiempo para ayudar a resolver los problemas que se extienden a través de la nación o están justo en su patio trasero. Es un trabajo duro necesario para hacer una diferencia? Sí, a veces, pero también puede ser muy gratificante y un montón de diversión!
Find out more about volunteer opportunities aquí!
HOW WOULD MY DONATIONS HELP OTHER PATIENTS

?
Contributing to Patient Advocate Foundation via a tax-deductible donation helps us continue to help Americans get access to needed healthcare services
.
PAF professionals directly intervene on behalf of roughly
100,000
patients each year
,
enabling them to access prescribed healthcare services and medications
, superar las barreras de seguros, localizar recursos para apoyar gastos de manutención durante el tratamiento, evaluar y mantener la cobertura de seguro de salud y mejorar la gestión, o reducir,
the out-of-pocket medical debt associated with their illness
.
AM I ELIGIBLE FOR A SCHOLARSHIP

?
En 2000, Fundador, former CEO and Chairman Emerita of the Board, Nancy Davenport-Ennis, established the Scholarship for Survivors program by offering educational scholarships to individuals who have suffered (o están sufriendo) a life threatening disease or chronic condition. Estos estudiantes tienen, a pesar de su enfermedad / afección, sobresalido académicamente, servido a la comunidad, y el deseo de seguir una educación secundaria.
To be eligible for the scholarship, applications pursuing bachelor's degrees or higher must be a legal resident of the U.S. menores de 25, must have been diagnosed with and/or been actively treated for a chronic, life threatening or debilitating disease within the past 5 años. También, our application must be submitted with an essay, medical history, financial documents, and letters of recommendation. To get more details regarding the scholarship, visit our page aquí or contact Shawn Nason at events@patientadvocate.org o (757) 952-1370.
I'VE APPLIED FOR THE SCHOLARSHIP

,

WHEN WILL I HEAR BACK

?
After you have applied for our PAF scholarship, your application will be reviewed and you will receive an email from us with an expected date of decision, generalmente 3-4 months after the application deadline. The deadline for this 2018's scholarship cycle was February 24, 2018.
Applicants that were selected to receive funding will be personally contacted and a contract that outlines the funding guidelines will be forwarded.
To reach out to Patient Advocate Foundation for services or additional questions, please call us toll free at (800) 532-5274 or visit our Contacto page.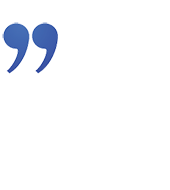 "Me diagnosticaron en estadio 4 tumores cancerosos en el cerebro y el pulmón, todos los terminales. Desde hace varios meses, hasta que mi cobertura de patadas en, No tenía un seguro. Las facturas se dispararon y el tratamiento con quimioterapia y la radiación que apenas podía pensar con claridad. Mi administrador de caso FAP fue un ángel que me acompañó pacientemente a través del proceso de solicitud de tiempo, Nunca vacilante en sus esfuerzos. No puedo encontrar palabras suficientes para agradecerle ".
"Como una persona con dos enfermedades crónicas, La enfermedad de Crohn y esclerosis múltiple, la vida le da los desafíos. PAF revisó mis meditaciones y asistencia lo co-pago está disponible para sufragar el costo de mi. Muestran locales, estado, y beneficios del condado, tales como la asistencia de combustible, utilidades de protección de cierre, ayuda transitoria con los alimentos, facturas médicas, etc.. PAF es un defensor del paciente directamente de elegibilidad, inscripción y de la aprobación. Esta es una organización maravillosa. Descifran a las montañas de direcciones y obtener paciente a la ayuda disponible. Mi agradecimiento sincero."
"Soy una viuda que vive sólo en mi Seguridad Social. miembros de su personal fue amable y muy útil - No sé lo que habría hecho sin ti! servicio de PAF hizo posible para mí recibir la medicación. Yo estaré encantado de dar a conocer el Programa de Alivio de co-pago. Usted me ha dado la oportunidad de seguir adelante ".