One team, one mission. Are you ready to make a difference? 
Patient Advocate Foundation was founded to work alongside and on-behalf of patients during the periods when they are experiencing financial or insurance barriers impacting care and treatment.  Today, we proudly continue that work through a set of diverse patient programs and service divisions, with a professional staff that embody our core principles of Passion for Patients, Kindness, Excellence, Respect and Accountability. 

By joining PAF's team of professionals, you have the opportunity to touch the lives of many Americans in need.
Letter from the Chief of Talent Management
One team, one mission. Are you ready to make a difference?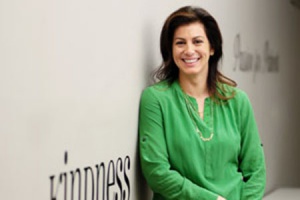 Career decisions are among the most important decisions we make throughout our lives.  So, why should you choose a career in healthcare advocacy?
Few areas compare to healthcare advocacy in offering you the rewards and direct involvement in the mission, including the opportunity to directly contribute to improving quality of life, the challenge and continued skill growth by navigating healthcare systems, and the personal satisfaction of helping others. Plus, increasing demand for quality health services and simplified access to care for all members of our population mean great prospects for continued employment opportunities in the future for skilled advocates. 

As the Chief of Talent Management at Patient Advocate Foundation, I am committed to provide our employees with a stable meaningful work environment with equal opportunity for learning and personal growth.  We encourage creativity and innovation because we believe it is vital for improving the effectiveness of our mission. Above all, we work every day to ensure our employees are provided the same concern, respect, and caring attitude within the organization that they are expected to share externally with every patient they serve.
Commitment to our mission to help patients includes an ongoing effort to recruit outstanding professionals to join our award-winning healthcare advocacy team.  In whichever division of our foundation best matches your skills, becoming a member of the PAF team is an unique opportunity to significantly help the lives of others in an environment that invests in the well-being of its team. As you navigate our open opportunities, services and patient programs, we hope that you will consider Patient Advocate Foundation to bring meaning to your career.

--Angela Walker, SPHR
We love to hear from talented people who are ready and willing to help us help others. If you have a passion for patients and are interested in joining the PAF Team submit resumes through our PAF Career Center. Or to view the current openings please check out our listings posted on Indeed.com.
Competitive Employment Benefits
Patient Advocate Foundation is pleased to offer our full time employees a comprehensive benefit package. We are committed to bring financial health and prosperity to the people of our organization which is reflected in a total compensation package.
Below is an overview of the comprehensive benefit package elements that are offered by our organization. Annually, PAF reviews the current options to ensure that benefits are  competitive and beneficial to the employees of PAF, while maintaining fiscal responsibility to our nonprofit operations.  We continue to look for ways to enhance our package due to the continuous dedication of our employees.
Core Values
Our core values serve as the guiding principles for those who dedicate their careers to PAF as they pursue a common goal of helping patients. The ability to advance our mission requires commitment to exemplifying and representing these values.
Patients are our mission. We place them at the center of everything we do. When patients turn to us for help, we serve them with a steadfast resolve to make a meaningful difference in their lives. We seek to shoulder their burdens by being devoted and passionate problem solvers who listen to understand, commit to their fight, and then persevere to find solutions.
Genuine warmth and compassion are our trademarks for how we interact with our patients, our partners, and each other. We are in the business of lifting patients up when they are down, which depends upon an environment that promotes harmony, joy, pride, understanding and positive morale.
Our patients are best served when we bring together our diverse talents and work together on their behalf. We seek to build consensus in a way that values diversity of opinions and respect for individual differences. We build and maintain a spirit of trust and teamwork by being open, honest, objective, and respectful in our dealings with each other, our patients, and our partners.
We strive for excellence every day in the work we do on behalf of patients and in our interactions with each other. Our goal is to create the best results and outcomes for those we serve. We set the highest standards for ourselves, our colleagues, and our organization and never take success for granted.
We hold ourselves accountable for the thoughtful stewardship of the resources entrusted to us in pursuit of our mission. We hold ourselves and each other accountable to high performance and ethical standards as we work to ensure meaningful outcomes for patients. We acknowledge mistakes with humility and learn from them with resolve. We give credit where credit is due and reward both individual and team accomplishments.
Patient Advocate Foundation is an equal opportunity employer. All employees and applicants will be treated without regard to age, sex, color, religion, race, national origin, citizenship, veteran status, current or future military status, sexual orientation, gender identification, marital or familial status, physical or mental disability, legal source of income, or any other status protected by law.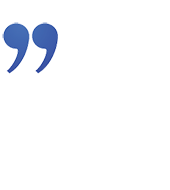 "I am proud to work for PAF because I feel like I have a purpose with this Foundation and that my job makes a difference in patients lives. When friends or family ask me what we do here, I say "Do you have a few minutes?" because I honestly am so happy that they asked. To hear a patient tell me 'thank you for saving my life', it makes me very proud of PAF and knowing I'm a part of this team."
"I care about the work I do at PAF because if it was my dad, grandma, sister, friend, or husband, I would want someone to treat them with kindness, compassion and offer as much help as they could." -PAF Team member
"I love PAF because it helps so many people and families when they feel like all hope is gone. PAF is able to lift that weight off their shoulders."