Patient Advocate Foundation is a national 501 (c)(3) non-profit organization which provides professional case management services to Americans with chronic, life threatening and debilitating illnesses.
Learn about Patient Advocate Foundation's mission objectives and history.
Meet Patient Advocate Foundation's dedicated leadership team.
Patient Advocate Foundation has earned many awards and achieved numerous accomplishments in its 20+ year history.
National Patient Advocate Foundation is the advocacy affiliate of the Patient Advocate Foundation and is dedicated to improving health care access, quality and affordability through policies, programs and practices that optimize the experience and outcomes for patients and caregivers. NPAF brings the patient voice to the forefront by articulating powerful individual stories and the collective needs of the community.
Patient Advocate Foundation's Form 990s and Audited Financial Statements.
View Patient Advocate Foundation's operational disclaimers.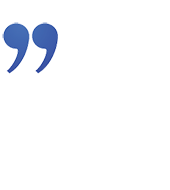 "My experience with PAF has been both an informative and pleasurable experience. I like the way that PAF offers to help a person by offering help via email since I am at work and do not have access to my phone during work time. PAF is a very caring and understandable place and I am glad that I contacted PAF."
"On behalf of my father, I thank you. I thank whoever is the source of your grants, and all employees and/or volunteers. My father's surgery was a success and he is on the road to recovery. Your generosity of financial support is greatly appreciated. My father is looking forward to celebrating his 61st wedding anniversary next month and enjoys his four children, six grandchildren and pet dogs."
"Every day that I wake up is possible because of your program. Without you I could NEVER afford the medication I need. A simple "thank you" does not come close to expressing my gratitude."