Patient Advocate Foundation is a national 501 (c)(3) non-profit organization which provides professional case management services to Americans with chronic, life threatening and debilitating illnesses.
Learn about Patient Advocate Foundation's mission objectives and history.
Meet Patient Advocate Foundation's dedicated leadership team.
Patient Advocate Foundation has earned many awards and achieved numerous accomplishments in its 20+ year history.
National Patient Advocate Foundation is the advocacy affiliate of the Patient Advocate Foundation and is dedicated to improving health care access, quality and affordability through policies, programs and practices that optimize the experience and outcomes for patients and caregivers. NPAF brings the patient voice to the forefront by articulating powerful individual stories and the collective needs of the community.
Patient Advocate Foundation's Form 990s and Audited Financial Statements.
View Patient Advocate Foundation's operational disclaimers.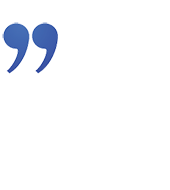 "While a cancer diagnosis is difficult in itself, the endless difficulty in communication with healthcare companies is even more difficult! For now, we have what appears to be a better understanding of the coverage we have available should the specialty hormone therapy medication be the choice my husband makes. Thank you so much for your assistance! We appreciate your help! God bless you in the days to come!"
"My case manager started me down the path of applying for assistance and grants that would help me through this rough time. She directly helped me obtain Social Security Disability Insurance as well as co-pay assistance for my medications. Knowing someone out there who is familiar with resources is so reassuring."
"Words cannot express how grateful I am to the PAF for all the help I received. On the day I received the call from my PAF case manager I was so worried and overwhelmed, I struggled with the answers to very simple questions. She was very patient, professional and caring but firm, she didn't give-up on me. I was encouraged by her positive and fast response to my financial situation."