Patient Advocate Foundation is a national 501 (c)(3) non-profit organization which provides professional case management services to Americans with chronic, life threatening and debilitating illnesses.
Learn about Patient Advocate Foundation's mission objectives and history.
Meet Patient Advocate Foundation's dedicated leadership team.
Patient Advocate Foundation has earned many awards and achieved numerous accomplishments in its 20+ year history.
National Patient Advocate Foundation is the advocacy affiliate of the Patient Advocate Foundation and is dedicated to improving health care access, quality and affordability through policies, programs and practices that optimize the experience and outcomes for patients and caregivers. NPAF brings the patient voice to the forefront by articulating powerful individual stories and the collective needs of the community.
Patient Advocate Foundation's Form 990s and Audited Financial Statements.
View Patient Advocate Foundation's operational disclaimers.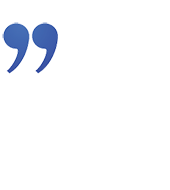 "Thank you for your help in my time of need. I found the program very helpful in my financial situation. The counselors were so kind and helpful. They guided my through the financial process with an understanding that I was in good hands now! I have to admit that I was scared, but they put my mind at ease with assurance that they are here to help."
"Without your help we couldn't have the treatments to get my husband his chemo treatment because we could not pay our deductible. We are so grateful."
"Words cannot express how grateful I am to the PAF for all the help I received from the organization. The person I spoke to was very patient, professional and caring but firm, she didn't give-up on me. Thank you PAF because of your generous gift."