Patient Advocate Foundation is a national 501 (c)(3) non-profit organization which provides professional case management services to Americans with chronic, life threatening and debilitating illnesses.
Learn about Patient Advocate Foundation's mission objectives and history.
Meet Patient Advocate Foundation's dedicated leadership team.
Patient Advocate Foundation has earned many awards and achieved numerous accomplishments in its 20+ year history.
National Patient Advocate Foundation is the advocacy affiliate of the Patient Advocate Foundation and is dedicated to improving health care access, quality and affordability through policies, programs and practices that optimize the experience and outcomes for patients and caregivers. NPAF brings the patient voice to the forefront by articulating powerful individual stories and the collective needs of the community.
Patient Advocate Foundation's Form 990s and Audited Financial Statements.
View Patient Advocate Foundation's operational disclaimers.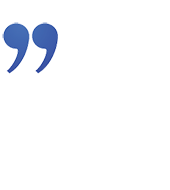 "EXCELLENT! This app is going to change and even save some lives! I have spent countless hours researching patient needs resources from the Pacific Northwest to the Gulf Coast to the Emerald Coast and can attest to 1) the average patient's inability to find adequate resources and 2) lack of available medical personnel to assist said patients in acquiring such information. This app is rather thorough. Many, many thanks to the developers. You've done an incredible job!"
"For the past year, PAF has helped me to afford my prescribed medicine for the prevention of HIV. This medicine is a breakthrough type, has a super high effectiveness rate, and is of great benefit to almost anyone of any lifestyle sexual persuasion. Without PAF's assistance, it is very costly and not affordable to many."
"On behalf of my father, I thank you. I thank whoever is the source of your grants, and all employees and/or volunteers. My father's surgery was a success and he is on the road to recovery. Your generosity of financial support is greatly appreciated. My father is looking forward to celebrating his 61st wedding anniversary next month and enjoys his four children, six grandchildren and pet dogs."