Patient Advocate Foundation is a national 501 (c)(3) non-profit organization which provides professional case management services to Americans with chronic, life threatening and debilitating illnesses.
Learn about Patient Advocate Foundation's mission objectives and history.
Meet Patient Advocate Foundation's dedicated leadership team.
Patient Advocate Foundation has earned many awards and achieved numerous accomplishments in its 20+ year history.
National Patient Advocate Foundation is the advocacy affiliate of the Patient Advocate Foundation and is dedicated to improving health care access, quality and affordability through policies, programs and practices that optimize the experience and outcomes for patients and caregivers. NPAF brings the patient voice to the forefront by articulating powerful individual stories and the collective needs of the community.
Patient Advocate Foundation's Form 990s and Audited Financial Statements.
View Patient Advocate Foundation's operational disclaimers.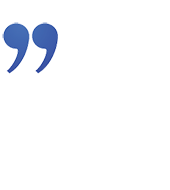 "Our agency would like to express our support and appreciation for the Patient Advocate Foundation. Your organization has been helpful in providing information and resources to assist those who are in need. Access to healthcare remains one of the vital and growing concerns of the Western Tidewater community. "
"For the past year, PAF has helped me to afford my prescribed medicine for the prevention of HIV. This medicine is a breakthrough type, has a super high effectiveness rate, and is of great benefit to almost anyone of any lifestyle sexual persuasion. Without PAF's assistance, it is very costly and not affordable to many."
"During the most stressful health issue I've ever dealt with, the PAF gave me hope. Being able to have someone who could take the complicated insurance issues out of the equation was immensely helpful. I was so worn out from my illness and the surgery denial that the thought of having to understand the ins and outs of my insurance plan well enough to fight them was more than I could bear... having the PAF on my side made all the difference!"