Patient Advocate Foundation is a national 501 (c)(3) non-profit organization which provides professional case management services to Americans with chronic, life threatening and debilitating illnesses.
Learn about Patient Advocate Foundation's mission objectives and history.
Meet Patient Advocate Foundation's dedicated leadership team.
Patient Advocate Foundation has earned many awards and achieved numerous accomplishments in its 20+ year history.
National Patient Advocate Foundation is the advocacy affiliate of the Patient Advocate Foundation and is dedicated to improving health care access, quality and affordability through policies, programs and practices that optimize the experience and outcomes for patients and caregivers. NPAF brings the patient voice to the forefront by articulating powerful individual stories and the collective needs of the community.
Patient Advocate Foundation's Form 990s and Audited Financial Statements.
View Patient Advocate Foundation's operational disclaimers.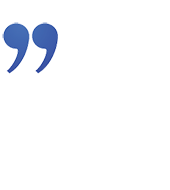 "Thanks so much for your help. It meant so much to end the sleepless nights and not worry with these rent and medical debt situations. So once again thank you PAF from the bottom of my heart."
"I am a widow living only on my Social Security. Your staff members were kind and helpful - I don't know what I would have done without you! PAF's service made it possible for me to receive my medication. I will be glad to let people know about the Co-Pay Relief Program. You have given me a chance to go on."
"You have motivated me to be more assertive in staying on top of my medical problems, thank you for your kind Help."