Order Brochures About PAF's Services
PAF provides direct services to patients with chronic, life threatening and debilitating diseases to help access care and treatment recommended by their doctor. Program brochures offer insight into these various tools, programs, and services.
In addition to our Foundation program brochures, PAF has produced numerous publications and informational brochures to aid clarity and provide valuable information to patients. These publications are devoted to individual health care topics and target the most commonly misunderstood areas of the medical world. To order from the full list of PAF's Educational Publications visit this order form.
PAF is proud to provide patients, caregivers, providers or community programs brochures about PAF's patient services at no cost.
If you are requesting a bulk order ( > 50 pieces total), please contact our fulfillment team at mailroom@patientadvocate.org to process your order request. A shipping charge applies for bulk orders.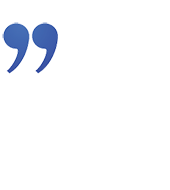 "Every day that I wake up is possible because of your program. Without you I could NEVER afford the medication I need. A simple "thank you" does not come close to expressing my gratitude."
"I must say that I've never spoken with anyone who seemed to understand what being a caregiver actually entails. After speaking with you via telephone you so effortlessly supported me with patience, care and professionalism. During our conversation you somehow eased my pain, stress and anxiousness."
"You were most kind and courteous and helped me greatly with my expenses traveling to the hospital and to other facilities."