Order Brochures About PAF's Services
PAF provides direct services to patients with chronic, life threatening and debilitating diseases to help access care and treatment recommended by their doctor. Program brochures offer insight into these various tools, programs, and services.
In addition to our Foundation program brochures, PAF has produced numerous publications and informational brochures to aid clarity and provide valuable information to patients. These publications are devoted to individual health care topics and target the most commonly misunderstood areas of the medical world. To order from the full list of PAF's Educational Publications visit this order form.
PAF is proud to provide patients, caregivers, providers or community programs brochures about PAF's patient services at no cost.
If you are requesting a bulk order ( > 50 pieces total), please contact our fulfillment team at mailroom@patientadvocate.org to process your order request. A shipping charge applies for bulk orders.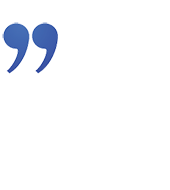 "I received a call from my case manager, who has subsequently become my guardian angel. She was warm and cordial and that was a great relief. We spoke for a while and she asked me a few vital questions. She said I was approved for $7,500. That was one of the most joyous days I've encountered in a long time. In short it was a miracle. A lifeline was given to a 68-year-old man living with HIV on Social Security. I am so grateful to her and PAF. I can't tell you what a relief today brought me. I just wanted to express my gratitude immediately."
"I was 61 when diagnosed with metastatic prostate cancer. As I neared my 65th birthday I knew my insurance coverage was about to change and I had many questions about Medicare and supplemental programs. My case manager was very knowledgeable and guided me through the whole process. She participated on phone calls with me and insurance companies to secure the information I needed to make a good decision. Getting this expertise for free was an amazing gift."
"Thanks for your research. You are a real professional and I really appreciate your assistance."