Order Brochures About PAF's Services
PAF provides direct services to patients with chronic, life threatening and debilitating diseases to help access care and treatment recommended by their doctor. Program brochures offer insight into these various tools, programs, and services.
In addition to our Foundation program brochures, PAF has produced numerous publications and informational brochures to aid clarity and provide valuable information to patients. These publications are devoted to individual health care topics and target the most commonly misunderstood areas of the medical world. To order from the full list of PAF's Educational Publications visit this order form.
PAF is proud to provide patients, caregivers, providers or community programs brochures about PAF's patient services at no cost.
If you are requesting a bulk order ( > 50 pieces total), please contact our fulfillment team at mailroom@patientadvocate.org to process your order request. A shipping charge applies for bulk orders.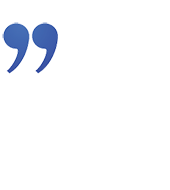 "Helpful, pleasant, informative and considerate... I felt hopeless, abandoned and your foundation gave me the willpower to continue."
"I was so anxious over losing my insurance and my case manager stayed with me through the ups and downs and made sure I was settled with solutions and a good plan."   - Ruth, Missouri
"My case manager started me down the path of applying for assistance and grants that would help me through this rough time. She directly helped me obtain Social Security Disability Insurance as well as co-pay assistance for my medications. Knowing someone out there who is familiar with resources is so reassuring."