Order Brochures About PAF's Services
PAF provides direct services to patients with chronic, life threatening and debilitating diseases to help access care and treatment recommended by their doctor. Program brochures offer insight into these various tools, programs, and services.
In addition to our Foundation program brochures, PAF has produced numerous publications and informational brochures to aid clarity and provide valuable information to patients. These publications are devoted to individual health care topics and target the most commonly misunderstood areas of the medical world. To order from the full list of PAF's Educational Publications visit this order form.
PAF is proud to provide patients, caregivers, providers or community programs brochures about PAF's patient services at no cost.
If you are requesting a bulk order ( > 50 pieces total), please contact our fulfillment team at mailroom@patientadvocate.org to process your order request. A shipping charge applies for bulk orders.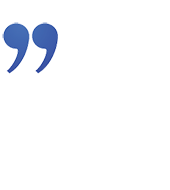 "In April of 2016 my dad suffered a massive cardiac arrest. After seeking several second opinions, the risk associated with undergoing an open heart surgery in the current condition of his heart was profound, and anon-invasive way to help was presented. This option was not approved by my family's insurance provider. PAF walked alongside of our family (during the appeals process) every step of the way, navigating a complex system my family would have otherwise stumbled through blindly."
"My case manager was a blessing. He was able to speak with Medicare on our behalf and get my father enrolled in Medicare 3 months early. Now my dad can finally go to the best cancer facilities in Arizona!"
"Helpful, pleasant, informative and considerate... I felt hopeless, abandoned and your foundation gave me the willpower to continue."