Order Brochures About PAF's Services
PAF provides direct services to patients with chronic, life threatening and debilitating diseases to help access care and treatment recommended by their doctor. Program brochures offer insight into these various tools, programs, and services.
In addition to our Foundation program brochures, PAF has produced numerous publications and informational brochures to aid clarity and provide valuable information to patients. These publications are devoted to individual health care topics and target the most commonly misunderstood areas of the medical world. To order from the full list of PAF's Educational Publications visit this order form.
PAF is proud to provide patients, caregivers, providers or community programs brochures about PAF's patient services at no cost.
If you are requesting a bulk order ( > 50 pieces total), please contact our fulfillment team at mailroom@patientadvocate.org to process your order request. A shipping charge applies for bulk orders.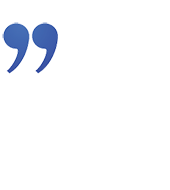 "PAF has been really helpful with everything. I appreciate all the help I have received during this rough time."
"Not only did we face life threatening situations, but we were faced with tens of thousands in medical bills after our insurance company denied all claims from two separate hospital visits as due to pre-existing conditions. PAF patiently and thoroughly explained the appeals process, and then coached us through negotiation of bills from the hospital and more than a dozen other providers. They even contacted my provider to advocate on our behalf, adding credibility and professionalism to our ultimately successful negotiations. As a result we saw our total costs for all related bills reduced to about a third of the original amount."
"Helpful, pleasant, informative and considerate... I felt hopeless, abandoned and your foundation gave me the willpower to continue."