Former Surgeon General C. Everett Koop said "there is no prescription more valuable than knowledge."   PAF's educational team works hard to embrace that sentiment and bring quality materials to patients, their caregivers and healthcare advocates that help inform and empower action. 
Patient Education Resources
Education Resource Library
PAF's team of experts has created numerous patient-friendly resources to help empower you to lead your healthcare, navigate health insurance, and so much more. Resources you will find in the Education Resource Library include publications, tip sheets, webinars, and interactive materials.
Featured Projects
Insurance Glossary
Understand words used when communicating with your health plan, providers, and pharmacists.
Navigating Breast Cancer Resources
Search for breast cancer resources and organizations that can potentially help patients with their healthcare needs.
"Matters of the Heart" for Cardiovascular Disease
An interactive resource center to help patients, family members, caregivers, and providers locate information relevant to heart and circulatory conditions.
Migraine Matters
Search for migraine resources and organizations that can potentially help patients with their healthcare needs.
National Financial Resource Directory
Search for resources and organizations that can potentially help uninsured and insured patients with their healthcare needs.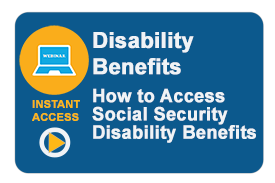 Case management experts explain how to access disability benefits when faced with chronic or life threatening disease and discuss how disability status impacts eligibility for…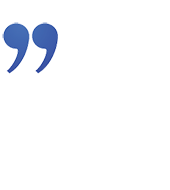 "While a cancer diagnosis is difficult in itself, the endless difficulty in communication with healthcare companies is even more difficult! For now, we have what appears to be a better understanding of the coverage we have available should the specialty hormone therapy medication be the choice my husband makes. Thank you so much for your assistance! We appreciate your help! God bless you in the days to come!"
"I was 61 when diagnosed with metastatic prostate cancer. As I neared my 65th birthday I knew my insurance coverage was about to change and I had many questions about Medicare and supplemental programs. My case manager was very knowledgeable and guided me through the whole process. She participated on phone calls with me and insurance companies to secure the information I needed to make a good decision. Getting this expertise for free was an amazing gift."
"As a person with two chronic illnesses, Crohn's Disease and Multiple Sclerosis, life gives you challenges. PAF reviewed my meditations and what co-pay assistance is available to defray my cost. They show local, state, and county benefits, such as fuel assistance, utilities shut-off protection, transitional assistance with food, medical bills, etc. PAF is a direct patient advocate from eligibility, enrollment and to approval. This is a wonderful organization. They decipher to mountains of directions and get patient to the help available. My sincere thanks."