Order Print Copies of PAF Publications
PAF has produced numerous publications and informational brochures to aid clarity and provide valuable information to patients. These publications are devoted to individual health related topics and target the most commonly misunderstood areas of the medical world.
PAF will mail up to 25 copies of our educational materials at no cost. For bulk requests or materials to support an outreach event in your community, please contact us at mailroom@patientadvocate.org to discuss.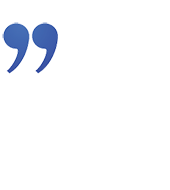 "My case manager was genially concerned about me and my feelings. She made sure all my questions were answered and that she found me all the help there was for me to receive. She made me feel that I was the only person that mattered at that time. Words can not express the gratitude of having PAF on my side."
"I am so thankful for the co-payment assistance you offered. I was hospitalized, diagnosed with cancer, have been the grateful recipient of eight blood transfusions and just completed round one of chemotherapy. Due to my limited income PAF's support will definitely help me cover some of the monumental costs as I fight this disease."
"For the past year, PAF has helped me to afford my prescribed medicine for the prevention of HIV. This medicine is a breakthrough type, has a super high effectiveness rate, and is of great benefit to almost anyone of any lifestyle sexual persuasion. Without PAF's assistance, it is very costly and not affordable to many."