Order Print Copies of PAF Publications
PAF produces publications and educational brochures to provide valuable information and understanding to patients navigating healthcare. These publications are devoted to individual health and health insurance-related topics and target the most commonly misunderstood areas of the medical world.
PAF will mail up to 25 copies of our educational materials at no cost. For bulk requests or materials to support an outreach event in your community, please contact us at mailroom@patientadvocate.org to discuss.
Is there information not available below that you are looking for? Are there materials available digitally that you would like in print, or topics you are interested in that are not currently available? Let us know here!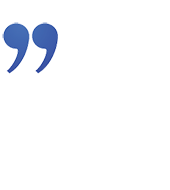 "My case manager was warm and welcoming upon the initial communication and totally wonderful throughout the entire challenge. She stayed on the phone with me until every possible avenue was explored and exhausted! I feel truly Blessed that my case manager was given my name for assistance and thank her from the bottom of my heart for all her kindness, her amazing fortitude and true excellence of professionalism!"
"My PAF advocate spoke with billing and had information sent to me to get help with my medical bills. She also connected me to a resource that could assist me with getting my medications at a lesser cost."
"My case manager is an amazing advocate! I retired July 1st due to a serious, chronic illness. I had not received my insurance cards for 6 weeks. My case manager carefully listened to my issue, so she could assist me in talking with the insurance company, as well as the LTD Company. She has a gift of being assertive, yet pleasant, when requesting assistance from these providers. Within one day, I received my insurance cards in the mail! She followed up with me, and she truly cared and got the results that I needed so desperately. I cannot give her enough praise for her dedication, empathy, and genuine compassion for my situation."