Order Print Copies of PAF Publications
PAF has produced numerous publications and informational brochures to aid clarity and provide valuable information to patients. These publications are devoted to individual health related topics and target the most commonly misunderstood areas of the medical world.
PAF will mail up to 25 copies of our educational materials at no cost. For bulk requests or materials to support an outreach event in your community, please contact us at mailroom@patientadvocate.org to discuss.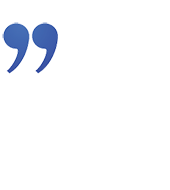 "I received a call from my case manager, who has subsequently become my guardian angel. She was warm and cordial and that was a great relief. We spoke for a while and she asked me a few vital questions. She said I was approved for $7,500. That was one of the most joyous days I've encountered in a long time. In short it was a miracle. A lifeline was given to a 68-year-old man living with HIV on Social Security. I am so grateful to her and PAF. I can't tell you what a relief today brought me. I just wanted to express my gratitude immediately."
"First of all, I want to thank you and your foundation for the help you have been to me. I don't think I would have gotten the approval from my insurance company without your help. This would not have been possible at this time without your help. My prayers have been answered, and I am eternally grateful to you, and the PAF."
"We are indeed grateful for the PAF presenting and circulating information that will assist our citizens in accessing healthcare. Thank you for helping our clients over the past year, and we wish you continued success as we work to serve those who are in need."