Order Print Copies of PAF Publications
PAF produces publications and educational brochures to provide valuable information and understanding to patients navigating healthcare. These publications are devoted to individual health and health insurance-related topics and target the most commonly misunderstood areas of the medical world.
PAF will mail up to 25 copies of our educational materials at no cost. For bulk requests or materials to support an outreach event in your community, please contact us at mailroom@patientadvocate.org to discuss.
Is there information not available below that you are looking for? Are there materials available digitally that you would like in print, or topics you are interested in that are not currently available? Let us know here!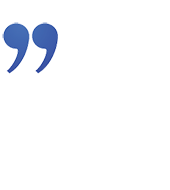 "My case manager was warm and welcoming upon the initial communication and totally wonderful throughout the entire challenge. She stayed on the phone with me until every possible avenue was explored and exhausted! I feel truly Blessed that my case manager was given my name for assistance and thank her from the bottom of my heart for all her kindness, her amazing fortitude and true excellence of professionalism!"
"I received a call from my case manager, who has subsequently become my guardian angel. She was warm and cordial and that was a great relief. We spoke for a while and she asked me a few vital questions. She said I was approved for $7,500. That was one of the most joyous days I've encountered in a long time. In short it was a miracle. A lifeline was given to a 68-year-old man living with HIV on Social Security. I am so grateful to her and PAF. I can't tell you what a relief today brought me. I just wanted to express my gratitude immediately."
"My dad suffered a massive cardiac arrest and open heart surgery was recommended due to my dad's age. A non-invasive way to mitigate my dad's condition and reduce the enlargement of his heart to help improve his quality of life was presented. This option was not approved by my family's insurance provider. This organization understands compassionate advocacy in a way that hospitals and insurance companies sadly do not. What a weight lifted to know my father can have this surgery and get to spend more good years with his wife, kids, and grandkids."