Order Print Copies of PAF Publications
PAF has produced numerous publications and informational brochures to aid clarity and provide valuable information to patients. These publications are devoted to individual health related topics and target the most commonly misunderstood areas of the medical world.
PAF will mail up to 25 copies of our educational materials at no cost. For bulk requests or materials to support an outreach event in your community, please contact us at mailroom@patientadvocate.org to discuss.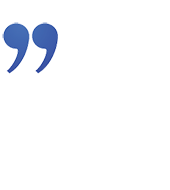 "Words cannot express how grateful I am to the PAF for all the help I received. On the day I received the call from my PAF case manager I was so worried and overwhelmed, I struggled with the answers to very simple questions. She was very patient, professional and caring but firm, she didn't give-up on me. I was encouraged by her positive and fast response to my financial situation."
"My case manager was warm and welcoming upon the initial communication and totally wonderful throughout the entire challenge. She stayed on the phone with me until every possible avenue was explored and exhausted! I feel truly Blessed that my case manager was given my name for assistance and thank her from the bottom of my heart for all her kindness, her amazing fortitude and true excellence of professionalism!"
"Not only did we face life threatening situations, but we were faced with tens of thousands in medical bills after our insurance company denied all claims from two separate hospital visits as due to pre-existing conditions. PAF patiently and thoroughly explained the appeals process, and then coached us through negotiation of bills from the hospital and more than a dozen other providers. They even contacted my provider to advocate on our behalf, adding credibility and professionalism to our ultimately successful negotiations. As a result we saw our total costs for all related bills reduced to about a third of the original amount."