Order Print Copies of PAF Publications
PAF has produced numerous publications and informational brochures to aid clarity and provide valuable information to patients. These publications are devoted to individual health related topics and target the most commonly misunderstood areas of the medical world.
PAF will mail up to 25 copies of our educational materials at no cost. For bulk requests or materials to support an outreach event in your community, please contact us at mailroom@patientadvocate.org to discuss.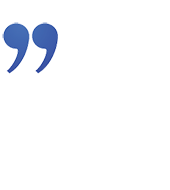 "We are indeed grateful for the PAF presenting and circulating information that will assist our citizens in accessing healthcare. Thank you for helping our clients over the past year, and we wish you continued success as we work to serve those who are in need."
"I was greatly relieved to hear that costs for the medication addressing my cancer were going to be covered by your foundation. It's simply wonderful that such a resource is available for those with serious conditions."
"While a cancer diagnosis is difficult in itself, the endless difficulty in communication with healthcare companies is even more difficult! For now, we have what appears to be a better understanding of the coverage we have available should the specialty hormone therapy medication be the choice my husband makes. Thank you so much for your assistance! We appreciate your help! God bless you in the days to come!"