Order Print Copies of PAF Publications
PAF has produced numerous publications and informational brochures to aid clarity and provide valuable information to patients. These publications are devoted to individual health related topics and target the most commonly misunderstood areas of the medical world.
PAF will mail up to 25 copies of our educational materials at no cost. For bulk requests or materials to support an outreach event in your community, please contact us at mailroom@patientadvocate.org to discuss.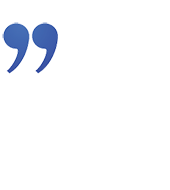 "We are indeed grateful for the PAF presenting and circulating information that will assist our citizens in accessing healthcare. Thank you for helping our clients over the past year, and we wish you continued success as we work to serve those who are in need."
"My experience with PAF has been both an informative and pleasurable experience. I like the way that PAF offers to help a person by offering help via email since I am at work and do not have access to my phone during work time. PAF is a very caring and understandable place and I am glad that I contacted PAF."
"On behalf of my father, I thank you. I thank whoever is the source of your grants, and all employees and/or volunteers. My father's surgery was a success and he is on the road to recovery. Your generosity of financial support is greatly appreciated. My father is looking forward to celebrating his 61st wedding anniversary next month and enjoys his four children, six grandchildren and pet dogs."