Order Print Copies of PAF Publications
PAF has produced numerous publications and informational brochures to aid clarity and provide valuable information to patients. These publications are devoted to individual health related topics and target the most commonly misunderstood areas of the medical world.
PAF will mail up to 25 copies of our educational materials at no cost. For bulk requests or materials to support an outreach event in your community, please contact us at mailroom@patientadvocate.org to discuss.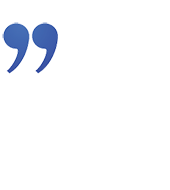 "I was greatly relieved to hear that costs for the medication addressing my cancer were going to be covered by your foundation. It's simply wonderful that such a resource is available for those with serious conditions."
"Every day that I wake up is possible because of your program. Without you I could NEVER afford the medication I need. A simple "thank you" does not come close to expressing my gratitude."
"I'm 66 years old and I was diagnosed with stage IV bone metastasized prostate cancer in July of 2014. I have been through Chemotherapy, Radiation and number of chemotherapy oral drugs. My doctor has told me that he has run out of options. I found a new hospital and they had a lot of treatment options and was able to help me with resources to help me cover the cost of treatment. PAF was one of the resources, they helped me fill out the application and was able to tell me right away they were able to give assistance with copays. This new found treatment and assistance from PAF gave me and my family new hope to keep up the fight on cancer."