Donate to Support Our Mission
All of our services are provided at no cost to the patient. By donating, you will make a big difference in the lives of patients and caregivers impacted by chronic, life-threatening, or debilitating illness. Please consider contributing to PAF via a tax-deductible donation and help us continue to help Americans get access to healthcare that they need.
Ways to Support Patient Advocate Foundation
Donate Today To Help Patients Through Our Secure Form
To donate using a credit card today, use the below secure credit card processing form. You will receive a receipt immediately via email.
Honor Someone Through A Gift
Honor the memory of a loved one or honor a family member, colleague, or friend by making a donation to PAF in his or her name. We will send a card to the honoree or the family of the memorial designee to notify them of your donation.   Just choose this option from the dropdown menu within the donate form to designate your gift this way.   If you are mailing in a check or money order, please include contact details for yourself and your honoree, including the mailing address. 
To make a donation via check, money order, or learn about options for donations of stock or other items, please send to our headquarters location at Patient Advocate Foundation, 421 Butler Farm Road, Hampton, VA 23666. Please include your return address so we can acknowledge receipt of your support.
Support PAF While You Shop
PAF offers a very easy way to support and raise money for our programs. Shop online through
iGive.com
at any of the 1771 participating merchants and merchants send back a percentage of your purchases to PAF. This site offers a variety of well-known stores and services including travel, clothing, electronics, and flower

deliveries. The amount varies for each merchant participating in this program. Get connected with a iGive browser addition or the iGive mobile apps.
Donate Through The United Way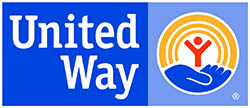 You may designate PAF as a beneficiary of your United Way workplace campaign contribution. Ask your local United Way representative on the correct procedure to contribute to PAF.
Amazon Smile - When You Shop With Amazon
AmazonSmile offers the same prices and selection as amazon.com but with the bonus of donating 0.5% of your eligible purchases to the charity of your choice at no cost to you. To begin donating to PAF sign up then simply do your normal amazon shopping from smile.amazon.com. You wil

l know what products are eligible for donations by the "Eligible for AmazonSmile donation" designation on their product detail pages.
Donate Today To Help Patients Through Our Secure Form
To donate using a credit card today, use the below secure credit card processing form. You will receive a receipt immediately via email.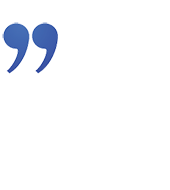 "Words cannot express how grateful I am to the PAF for all the help I received from the organization. The person I spoke to was very patient, professional and caring but firm, she didn't give-up on me. Thank you PAF because of your generous gift."
"I'm 66 years old and I was diagnosed with stage IV bone metastasized prostate cancer in July of 2014. I have been through Chemotherapy, Radiation and number of chemotherapy oral drugs. My doctor has told me that he has run out of options. I found a new hospital and they had a lot of treatment options and was able to help me with resources to help me cover the cost of treatment. PAF was one of the resources, they helped me fill out the application and was able to tell me right away they were able to give assistance with copays. This new found treatment and assistance from PAF gave me and my family new hope to keep up the fight on cancer."
"Thanks so much for your help. It meant so much to end the sleepless nights and not worry with these rent and medical debt situations. So once again thank you PAF from the bottom of my heart."
"PAF's service was absolutely excellent and my case manager was a Godsend. I needed assistance with disability and her handling of my issue was so professional – she is worth all the gold in Fort Knox."
"PAF were literally lifesaving, and they did it with courtesy and compassion. They are really are on your side."