Donate to Support Our Mission
All of our services are provided at no cost to the patient. By donating, you will make a big difference in the lives of patients and caregivers impacted by chronic, life-threatening, or debilitating illness. Please consider contributing to PAF via a tax-deductible donation and help us continue to help Americans get access to healthcare that they need.
Listen to the Ema family as they describe their experience with PAF. 
Ways to Support Patient Advocate Foundation
Donate with an Online Donation Today
 
Donating online is easy using our secure form.

You can complete a one-time donation or setup a reoccurring donation for ongoing support.
Honor Someone Through A Gift
Honor the memory of a loved one or honor a family member, colleague, or friend by making a donation to PAF in his or her name. We will send a card to the honoree or the family of the memorial designee to notify them of your donation.   Just choose this option from the dropdown menu within the donate form to designate your gift this way. If you are mailing in a check or money order, please include contact details for yourself and your honoree, including the

mailing address.
Lend a Helping Hand - Personal Fundraising
Add meaning to your birthday, an event, anniversary (cancer free, wedding, etc.) or an adventure and make a bigger difference in a family's life. Get started now by clicking here.
To make a donation via check, money order, or learn about options for donations of stock or other items, please send to our headquarters location at Patient Advocate Foundation, 421 Butler Farm Road, Hampton, VA 23666. Please include your return address so we can acknowledge receipt of your support.
Support PAF While You Shop
PAF offers a very easy way to support and raise money for our programs. Shop online through
iGive.com
at any of the 2300 participating merchants and merchants send back a percentage (on average 3%) of your purchases to PAF. This site offers a variety of well-known stores and services including travel, clothing, electronics, and flower

deliveries. The amount varies for each merchant participating in this program. Get connected with a iGive browser addition or the iGive mobile apps.
Donate Through The United Way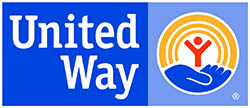 You may designate PAF as a beneficiary of your United Way workplace campaign contribution. Ask your local United Way representative on the correct procedure to contribute to PAF.
Amazon Smile - When You Shop With Amazon
AmazonSmile offers the same prices and selection as amazon.com but with the bonus of donating 0.5% of your eligible purchases to the charity of your choice at no cost to you. To begin donating to PAF sign up then simply do your normal amazon shopping from smile.amazon.com. You wil

l know what products are eligible for donations by the "Eligible for AmazonSmile donation" designation on their product detail pages.
Create Your Own Fundraiser
Create an event on behalf of someone you love. Or spearhead a community day to support patients just like you.   Whatever your ideas are, we are here to help you with our quick and easy fundraising platform that allows you to create your event in minutes and begin sharing with your friends immediately.   Get started now. 
Participate in an Existing Fundraising Event
PAF coordinates a number of fundraising events each year.  To learn more about these existing events, visit this page.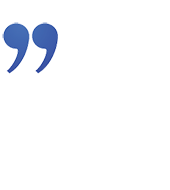 "My case manager did an excellent job in helping me resolve my issue allowing me access to my medication. I believe having PAF call did so much more than what I was to achieve."
"I am so thankful for the co-payment assistance you offered. I was hospitalized, diagnosed with cancer, have been the grateful recipient of eight blood transfusions and just completed round one of chemotherapy. Due to my limited income PAF's support will definitely help me cover some of the monumental costs as I fight this disease."
"In April of 2016 my dad suffered a massive cardiac arrest. After seeking several second opinions, the risk associated with undergoing an open heart surgery in the current condition of his heart was profound, and anon-invasive way to help was presented. This option was not approved by my family's insurance provider. PAF walked alongside of our family (during the appeals process) every step of the way, navigating a complex system my family would have otherwise stumbled through blindly."
"I was overwhelmed – no insurance, very limited income, and a diagnosis that knocked the wind out of me. My patient advocate guided me, gave me options – even conference-called with me to help get answers and get started on a road that provided me with much needed information and assistance both emotionally and financially. I am forever grateful!!"
"During the most stressful health issue I've ever dealt with, the PAF gave me hope. Being able to have someone who could take the complicated insurance issues out of the equation was immensely helpful. I was so worn out from my illness and the surgery denial that the thought of having to understand the ins and outs of my insurance plan well enough to fight them was more than I could bear... having the PAF on my side made all the difference!"