Donate to Support Our Mission
All of our services are provided at no cost to the patient. By donating, you will make a big difference in the lives of patients and caregivers impacted by chronic, life-threatening, or debilitating illness. Please consider contributing to PAF via a tax-deductible donation and help us continue to help Americans get access to healthcare that they need.
Listen to the Ema family as they describe their experience with PAF. 
Ways to Support Patient Advocate Foundation
Donate with an Online Donation Today
 
Donating online is easy using our secure form.

You can complete a one-time donation or setup a reoccurring donation for ongoing support.
Honor Someone Through A Gift
Honor the memory of a loved one or honor a family member, colleague, or friend by making a donation to PAF in his or her name. We will send a card to the honoree or the family of the memorial designee to notify them of your donation.   Just choose this option from the dropdown menu within the donate form to designate your gift this way. If you are mailing in a check or money order, please include contact details for yourself and your honoree, including the

mailing address.
Lend a Helping Hand - Personal Fundraising
Add meaning to your birthday, an event, anniversary (cancer free, wedding, etc.) or an adventure and make a bigger difference in a family's life. Get started now by clicking here.
To make a donation via check, money order, or learn about options for donations of stock or other items, please send to our headquarters location at Patient Advocate Foundation, 421 Butler Farm Road, Hampton, VA 23666. Please include your return address so we can acknowledge receipt of your support.
Support PAF While You Shop
PAF offers a very easy way to support and raise money for our programs. Shop online through
iGive.com
at any of the 2300 participating merchants and merchants send back a percentage (on average 3%) of your purchases to PAF. This site offers a variety of well-known stores and services including travel, clothing, electronics, and flower

deliveries. The amount varies for each merchant participating in this program. Get connected with a iGive browser addition or the iGive mobile apps.
Kroger Community Rewards
- Kroger Patient Advocate Foundation Code: CS563   

SparkGood
- Two ways to support favorite causes - 1) donate change by rounding up your purchase at checkout on Walmart.com, 2) donate products from a nonprofit's registry & have the items shipped straight to them. #WalmartSparkGood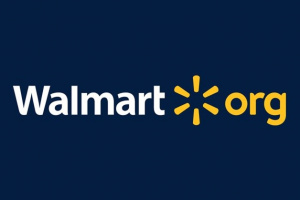 Donate Through The United Way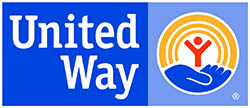 You may designate PAF as a beneficiary of your United Way workplace campaign contribution. Ask your local United Way representative on the correct procedure to contribute to PAF.
Create Your Own Fundraiser
Create an event on behalf of someone you love. Or spearhead a community day to support patients just like you.   Whatever your ideas are, we are here to help you with our quick and easy fundraising platform that allows you to create your event in minutes and begin sharing with your friends immediately.   Get started now. 
Participate in an Existing Fundraising Event
PAF coordinates a number of fundraising events each year.  To learn more about these existing events, visit this page.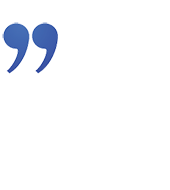 "As a person with two chronic illnesses, Crohn's Disease and Multiple Sclerosis, life gives you challenges. PAF reviewed my meditations and what co-pay assistance is available to defray my cost. They show local, state, and county benefits, such as fuel assistance, utilities shut-off protection, transitional assistance with food, medical bills, etc. PAF is a direct patient advocate from eligibility, enrollment and to approval. This is a wonderful organization. They decipher to mountains of directions and get patient to the help available. My sincere thanks."
"During the most stressful health issue I've ever dealt with, the PAF gave me hope. Being able to have someone who could take the complicated insurance issues out of the equation was immensely helpful. I was so worn out from my illness and the surgery denial that the thought of having to understand the ins and outs of my insurance plan well enough to fight them was more than I could bear... having the PAF on my side made all the difference!"
"My case manager is an amazing advocate! I retired July 1st due to a serious, chronic illness. I had not received my insurance cards for 6 weeks. My case manager carefully listened to my issue, so she could assist me in talking with the insurance company, as well as the LTD Company. She has a gift of being assertive, yet pleasant, when requesting assistance from these providers. Within one day, I received my insurance cards in the mail! She followed up with me, and she truly cared and got the results that I needed so desperately. I cannot give her enough praise for her dedication, empathy, and genuine compassion for my situation."
"I was 61 when diagnosed with metastatic prostate cancer. As I neared my 65th birthday I knew my insurance coverage was about to change and I had many questions about Medicare and supplemental programs. My case manager was very knowledgeable and guided me through the whole process. She participated on phone calls with me and insurance companies to secure the information I needed to make a good decision. Getting this expertise for free was an amazing gift."
"We are indeed grateful for the PAF presenting and circulating information that will assist our citizens in accessing healthcare. Thank you for helping our clients over the past year, and we wish you continued success as we work to serve those who are in need."