PAF is honored to be the recipient of many distinguished recognitions and awards throughout our 27 years of service.
PAF's most recent national recognitions include a Charity Navigator Four-Star rating, Candid's Platinum Transparency 2023 award and Great Nonprofits' 2022 Top-Rated Non-Profit designation. While the evaluation criteria used by each vary, these distinctions signify that the level and consistency of the financial stewardship applied to donations and the progress PAF is making toward its mission is among the best in the nation's non-profit community.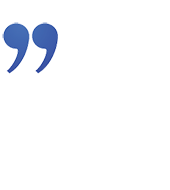 "My PAF advocate spoke with billing and had information sent to me to get help with my medical bills. She also connected me to a resource that could assist me with getting my medications at a lesser cost."
"I was so anxious over losing my insurance and my case manager stayed with me through the ups and downs and made sure I was settled with solutions and a good plan."   - Ruth, Missouri
"While a cancer diagnosis is difficult in itself, the endless difficulty in communication with healthcare companies is even more difficult! For now, we have what appears to be a better understanding of the coverage we have available should the specialty hormone therapy medication be the choice my husband makes. Thank you so much for your assistance! We appreciate your help! God bless you in the days to come!"