The PAF Co-Pay Relief Program, one of the self-contained divisions of PAF, provides direct financial assistance to insured patients who meet certain qualifications to help them pay for the prescriptions and/or treatments they need. This assistance helps patients afford the out-of-pocket costs for these items that their insurance companies require.
The program offers many sophisticated online tools to ensure the application process is as streamlined as possible for patients, providers, and pharmacy representatives, including 24-hour web-based portals, electronic signature, document upload, and bar code fax routing capabilities.
Co-Pay Relief patient assistance is purely donor-funded and money is dispersed to qualified patients while funds are available for each of the Diseases identified.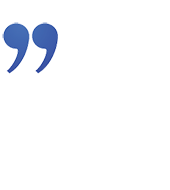 "PAF has been really helpful with everything. I appreciate all the help I have received during this rough time."
"I'm 66 years old and I was diagnosed with stage IV bone metastasized prostate cancer in July of 2014. I have been through Chemotherapy, Radiation and number of chemotherapy oral drugs. My doctor has told me that he has run out of options. I found a new hospital and they had a lot of treatment options and was able to help me with resources to help me cover the cost of treatment. PAF was one of the resources, they helped me fill out the application and was able to tell me right away they were able to give assistance with copays. This new found treatment and assistance from PAF gave me and my family new hope to keep up the fight on cancer."
"In April of 2016 my dad suffered a massive cardiac arrest. After seeking several second opinions, the risk associated with undergoing an open heart surgery in the current condition of his heart was profound, and anon-invasive way to help was presented. This option was not approved by my family's insurance provider. PAF walked alongside of our family (during the appeals process) every step of the way, navigating a complex system my family would have otherwise stumbled through blindly."