The PAF Co-Pay Relief Program, one of the self-contained divisions of PAF, provides direct financial assistance to insured patients who meet certain qualifications to help them pay for the prescriptions and/or treatments they need. This assistance helps patients afford the out-of-pocket costs for these items that their insurance companies require.
The program offers many sophisticated online tools to ensure the application process is as streamlined as possible for patients, providers, and pharmacy representatives, including 24-hour web-based portals, electronic signature, document upload, and bar code fax routing capabilities. Co-Pay Relief patient assistance is purely donor-funded and money is dispersed to qualified patients while funds are available for each of the Diseases identified. Call Co-Pay Relief directly at 1-866-512-3861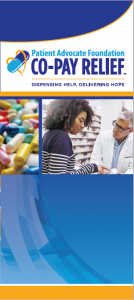 View Brochure
We helped Carolyn, let us help you too.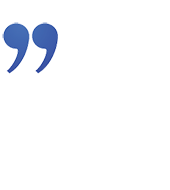 "You were most kind and courteous and helped me greatly with my expenses traveling to the hospital and to other facilities."
"Thank you for your help in my time of need. I found the program very helpful in my financial situation. The counselors were so kind and helpful. They guided my through the financial process with an understanding that I was in good hands now! I have to admit that I was scared, but they put my mind at ease with assurance that they are here to help."
"My case manager started me down the path of applying for assistance and grants that would help me through this rough time. She directly helped me obtain Social Security Disability Insurance as well as co-pay assistance for my medications. Knowing someone out there who is familiar with resources is so reassuring."