The PAF Co-Pay Relief Program, one of the self-contained divisions of PAF, provides direct financial assistance to insured patients who meet certain qualifications to help them pay for the prescriptions and/or treatments they need. This assistance helps patients afford the out-of-pocket costs for these items that their insurance companies require.
The program offers many sophisticated online tools to ensure the application process is as streamlined as possible for patients, providers, and pharmacy representatives, including 24-hour web-based portals, electronic signature, document upload, and bar code fax routing capabilities.
Co-Pay Relief patient assistance is purely donor-funded and money is dispersed to qualified patients while funds are available for each of the Diseases identified.
Call Co-Pay Relief directly at 1-866-512-3861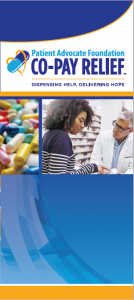 View Brochure
We helped Carolyn, let us help you too.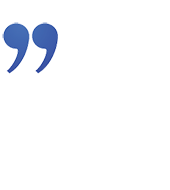 "First of all, I want to thank you and your foundation for the help you have been to me. I don't think I would have gotten the approval from my insurance company without your help. This would not have been possible at this time without your help. My prayers have been answered, and I am eternally grateful to you, and the PAF."
"Helpful, pleasant, informative and considerate... I felt hopeless, abandoned and your foundation gave me the willpower to continue."
"My case manager was warm and welcoming upon the initial communication and totally wonderful throughout the entire challenge. She stayed on the phone with me until every possible avenue was explored and exhausted! I feel truly Blessed that my case manager was given my name for assistance and thank her from the bottom of my heart for all her kindness, her amazing fortitude and true excellence of professionalism!"