The PAF Co-Pay Relief Program, one of the self-contained divisions of PAF, provides direct financial assistance to insured patients who meet certain qualifications to help them pay for the prescriptions and/or treatments they need. This assistance helps patients afford the out-of-pocket costs for these items that their insurance companies require.
The program offers many sophisticated online tools to ensure the application process is as streamlined as possible for patients, providers and pharmacy representatives, including 24-hour web-based portals, electronic signature, document upload and bar code fax routing capabilities.
Co-Pay Relief patient assistance is purely donor-funded and money is dispersed to qualified patients while funds are available for each of the Diseases identified.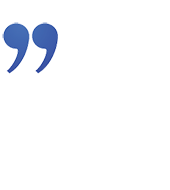 "I am a widow living only on my Social Security. Your staff members were kind and helpful - I don't know what I would have done without you! PAF's service made it possible for me to receive my medication. I will be glad to let people know about the Co-Pay Relief Program. You have given me a chance to go on."
"While a cancer diagnosis is difficult in itself, the endless difficulty in communication with healthcare companies is even more difficult! For now, we have what appears to be a better understanding of the coverage we have available should the specialty hormone therapy medication be the choice my husband makes. Thank you so much for your assistance! We appreciate your help! God bless you in the days to come!"
"My case manager did an excellent job in helping me resolve my issue allowing me access to my medication. I believe having PAF call did so much more than what I was to achieve."