The PAF Co-Pay Relief Program, one of the self-contained divisions of PAF, provides direct financial assistance to insured patients who meet certain qualifications to help them pay for the prescriptions and/or treatments they need. This assistance helps patients afford the out-of-pocket costs for these items that their insurance companies require.
The program offers many sophisticated online tools to ensure the application process is as streamlined as possible for patients, providers, and pharmacy representatives, including 24-hour web-based portals, electronic signature, document upload, and bar code fax routing capabilities.
Co-Pay Relief patient assistance is purely donor-funded and money is dispersed to qualified patients while funds are available for each of the Diseases identified.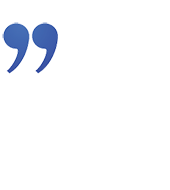 "PAF has been really helpful with everything. I appreciate all the help I have received during this rough time."
"I was feeling overwhelmed, depressed, worried about bills, food, etc. After speaking with my case manager, she helped me to understand that there is help out there for me and that I can get through this. My mind was put at ease by her gentle and understanding voice."
"We are extremely grateful for the assistance the PAF provided. It was very difficult to find anyone who could assist us- there is no State Ombudsman,and the State Insurance Commission, Medicaid, and other groups were unwilling or unable to advise us. We finally found the PAF through AARP, and we've already recommended it to others."