Submission of content on this form is 100% voluntary and will have no impact on current or future services recieved by PAF or one of its divisions.    To learn more about how we handle your information, read our
website privacy policy
and
patient privacy policy
pages.
Sorry, you have reached your submission limit for this form.  If you have reached this error by mistake or are having trouble with your submission, please reach out to media@patientadvocate.org and a member of our team will direct you to the correct business unit.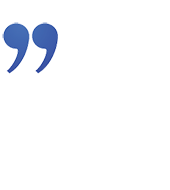 "My case manager did an excellent job in helping me resolve my issue allowing me access to my medication. I believe having PAF call did so much more than what I was to achieve."
"On behalf of my father, I thank you. I thank whoever is the source of your grants, and all employees and/or volunteers. My father's surgery was a success and he is on the road to recovery. Your generosity of financial support is greatly appreciated. My father is looking forward to celebrating his 61st wedding anniversary next month and enjoys his four children, six grandchildren and pet dogs."
"Our agency would like to express our support and appreciation for the Patient Advocate Foundation. Your organization has been helpful in providing information and resources to assist those who are in need. Access to healthcare remains one of the vital and growing concerns of the Western Tidewater community. "