Submission of content on this form is 100% voluntary and will have no impact on current or future services recieved by PAF or one of its divisions.    To learn more about how we handle your information, read our
website privacy policy
and
patient privacy policy
pages.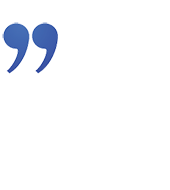 "I was overwhelmed – no insurance, very limited income, and a diagnosis that knocked the wind out of me. My patient advocate guided me, gave me options – even conference-called with me to help get answers and get started on a road that provided me with much needed information and assistance both emotionally and financially. I am forever grateful!!"
"During the most stressful health issue I've ever dealt with, the PAF gave me hope. Being able to have someone who could take the complicated insurance issues out of the equation was immensely helpful. I was so worn out from my illness and the surgery denial that the thought of having to understand the ins and outs of my insurance plan well enough to fight them was more than I could bear... having the PAF on my side made all the difference!"
"My case manager was a blessing. He was able to speak with Medicare on our behalf and get my father enrolled in Medicare 3 months early. Now my dad can finally go to the best cancer facilities in Arizona!"