Submission of content on this form is 100% voluntary and will have no impact on current or future services recieved by PAF or one of its divisions.    To learn more about how we handle your information, read our
website privacy policy
and
patient privacy policy
pages.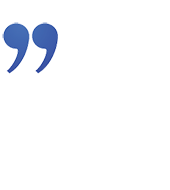 "PAF's service was absolutely excellent and my case manager was a Godsend. I needed assistance with disability and her handling of my issue was so professional – she is worth all the gold in Fort Knox."
"My experience with PAF has been both an informative and pleasurable experience. I like the way that PAF offers to help a person by offering help via email since I am at work and do not have access to my phone during work time. PAF is a very caring and understandable place and I am glad that I contacted PAF."
"I was 61 when diagnosed with metastatic prostate cancer. As I neared my 65th birthday I knew my insurance coverage was about to change and I had many questions about Medicare and supplemental programs. My case manager was very knowledgeable and guided me through the whole process. She participated on phone calls with me and insurance companies to secure the information I needed to make a good decision. Getting this expertise for free was an amazing gift."