Submission of content on this form is 100% voluntary and will have no impact on current or future services recieved by PAF or one of its divisions.    To learn more about how we handle your information, read our
website privacy policy
and
patient privacy policy
pages.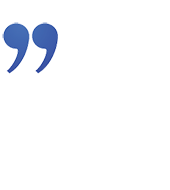 "This was the best thing that has happened to me. I was ready to quit my treatments as my bills were piling up higher and I didn't know what to do! The program lets you go ahead and get treatment when you need it."
"I received a call from my case manager, who has subsequently become my guardian angel. She was warm and cordial and that was a great relief. We spoke for a while and she asked me a few vital questions. She said I was approved for $7,500. That was one of the most joyous days I've encountered in a long time. In short it was a miracle. A lifeline was given to a 68-year-old man living with HIV on Social Security. I am so grateful to her and PAF. I can't tell you what a relief today brought me. I just wanted to express my gratitude immediately."
"I'm 66 years old and I was diagnosed with stage IV bone metastasized prostate cancer in July of 2014. I have been through Chemotherapy, Radiation and number of chemotherapy oral drugs. My doctor has told me that he has run out of options. I found a new hospital and they had a lot of treatment options and was able to help me with resources to help me cover the cost of treatment. PAF was one of the resources, they helped me fill out the application and was able to tell me right away they were able to give assistance with copays. This new found treatment and assistance from PAF gave me and my family new hope to keep up the fight on cancer."