Submission of content on this form is 100% voluntary and will have no impact on current or future services recieved by PAF or one of its divisions.    To learn more about how we handle your information, read our
website privacy policy
and
patient privacy policy
pages.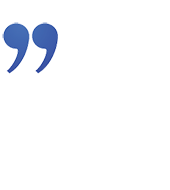 "You have motivated me to be more assertive in staying on top of my medical problems, thank you for your kind Help."
"My case manager is an amazing advocate! I retired July 1st due to a serious, chronic illness. I had not received my insurance cards for 6 weeks. My case manager carefully listened to my issue, so she could assist me in talking with the insurance company, as well as the LTD Company. She has a gift of being assertive, yet pleasant, when requesting assistance from these providers. Within one day, I received my insurance cards in the mail! She followed up with me, and she truly cared and got the results that I needed so desperately. I cannot give her enough praise for her dedication, empathy, and genuine compassion for my situation."
"We are extremely grateful for the assistance the PAF provided. It was very difficult to find anyone who could assist us- there is no State Ombudsman,and the State Insurance Commission, Medicaid, and other groups were unwilling or unable to advise us. We finally found the PAF through AARP, and we've already recommended it to others."