Submission of content on this form is 100% voluntary and will have no impact on current or future services recieved by PAF or one of its divisions.    To learn more about how we handle your information, read our
website privacy policy
and
patient privacy policy
pages.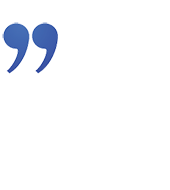 "You were most kind and courteous and helped me greatly with my expenses traveling to the hospital and to other facilities."
"As a person with two chronic illnesses, Crohn's Disease and Multiple Sclerosis, life gives you challenges. PAF reviewed my meditations and what co-pay assistance is available to defray my cost. They show local, state, and county benefits, such as fuel assistance, utilities shut-off protection, transitional assistance with food, medical bills, etc. PAF is a direct patient advocate from eligibility, enrollment and to approval. This is a wonderful organization. They decipher to mountains of directions and get patient to the help available. My sincere thanks."
"First of all, I want to thank you and your foundation for the help you have been to me. I don't think I would have gotten the approval from my insurance company without your help. This would not have been possible at this time without your help. My prayers have been answered, and I am eternally grateful to you, and the PAF."