Submission of content on this form is 100% voluntary and will have no impact on current or future services recieved by PAF or one of its divisions.    To learn more about how we handle your information, read our
website privacy policy
and
patient privacy policy
pages.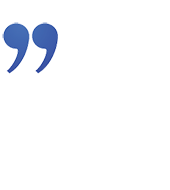 "I must say that I've never spoken with anyone who seemed to understand what being a caregiver actually entails. After speaking with you via telephone you so effortlessly supported me with patience, care and professionalism. During our conversation you somehow eased my pain, stress and anxiousness."
"As a person with two chronic illnesses, Crohn's Disease and Multiple Sclerosis, life gives you challenges. PAF reviewed my meditations and what co-pay assistance is available to defray my cost. They show local, state, and county benefits, such as fuel assistance, utilities shut-off protection, transitional assistance with food, medical bills, etc. PAF is a direct patient advocate from eligibility, enrollment and to approval. This is a wonderful organization. They decipher to mountains of directions and get patient to the help available. My sincere thanks."
"PAF has been really helpful with everything. I appreciate all the help I have received during this rough time."