Submission of content on this form is 100% voluntary and will have no impact on current or future services recieved by PAF or one of its divisions.    To learn more about how we handle your information, read our
website privacy policy
and
patient privacy policy
pages.
Sorry, you have reached your submission limit for this form.  If you have reached this error by mistake or are having trouble with your submission, please reach out to media@patientadvocate.org and a member of our team will direct you to the correct business unit.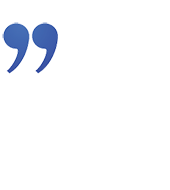 "I was diagnosed with stage 4 cancerous tumors in my brain and my lung, all terminal. For several months, until my coverage kicked in, I had no insurance. The bills skyrocketed and with chemo and radiation treatment I could barely think straight. My PAF case manager was an angel who walked me patiently through the time-consuming application process, never wavering in her efforts. I can't find enough words to thank her."  
"I am so thankful for the co-payment assistance you offered. I was hospitalized, diagnosed with cancer, have been the grateful recipient of eight blood transfusions and just completed round one of chemotherapy. Due to my limited income PAF's support will definitely help me cover some of the monumental costs as I fight this disease."
"Words cannot express how grateful I am to the PAF for all the help I received. On the day I received the call from my PAF case manager I was so worried and overwhelmed, I struggled with the answers to very simple questions. She was very patient, professional and caring but firm, she didn't give-up on me. I was encouraged by her positive and fast response to my financial situation."