Submission of content on this form is 100% voluntary and will have no impact on current or future services recieved by PAF or one of its divisions.    To learn more about how we handle your information, read our
website privacy policy
and
patient privacy policy
pages.
Sorry, you have reached your submission limit for this form.  If you have reached this error by mistake or are having trouble with your submission, please reach out to media@patientadvocate.org and a member of our team will direct you to the correct business unit.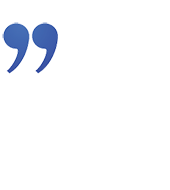 "PAF's service was absolutely excellent and my case manager was a Godsend. I needed assistance with disability and her handling of my issue was so professional – she is worth all the gold in Fort Knox."
"For the past year, PAF has helped me to afford my prescribed medicine for the prevention of HIV. This medicine is a breakthrough type, has a super high effectiveness rate, and is of great benefit to almost anyone of any lifestyle sexual persuasion. Without PAF's assistance, it is very costly and not affordable to many."
"I am so thankful for the co-payment assistance you offered. I was hospitalized, diagnosed with cancer, have been the grateful recipient of eight blood transfusions and just completed round one of chemotherapy. Due to my limited income PAF's support will definitely help me cover some of the monumental costs as I fight this disease."