When PAF originally opened its doors in 1996, it did so offering one-on-one personal advocate services to patients battling serious disease. Today personalized case management remains core to what we do for patients, yet PAF has added numerous additional areas of support to assist patients with the costs of care and practical expenses. All services are provided individually to those patients that are facing a chronic, life-threatening or debilitating diagnosis, and the caregivers and providers that are working on behalf of a patient.
Case Management Services & MedCareLines
This division of PAF offers one-on-one personal advocate services to patients battling serious disease. Our staff helps seek out options to overcome insurance denials, healthcare access issues and medical debt crisis challenges.
Phone Number: (800) 532-5274
Hours of Operation: Monday-Friday 8:30 AM – 5 PM Eastern Time
Learn more here
Co-Pay Relief Program
The PAF Co-Pay Relief Program, one of the self-contained divisions of PAF, provides direct financial assistance to insured patients who meet certain qualifications to help them pay for the prescriptions and/or treatments they need. This assistance helps patients afford the out-of-pocket costs for these items that their insurance company requires.
Phone Number: (866) 512-3861
Hours of Operation: Monday-Friday 8:30 AM – 5 PM Eastern Time
Online access 24/7 for application and expenditures
Learn more here or visit our separate Co-Pay Relief website at www.copays.org
Financial Aid Funds
This program division provides small grants for expenses outside of medical costs to patients who meet financial and medical criteria.
Phone Number: (855) 824-7941
Online access 24/7 for application submission
Learn more here and view the current list of open funds that are accepting applications.
Apply for a Scholarship
PAF provides academic scholarships for post-secondary school to young adults who have experiences the impact of a chronic illness or life threatening disease. To view the application criteria, timeline, application and previous winners, click here.
National Financial Resource Directory

The National Financial Resource Directory allows you to easily search for resources and organizations that can potentially help patients with their healthcare needs.
FAQ
If you have questions, check out our Frequently Asked Questions page for a complete list of the most frequently asked items about PAF and its services.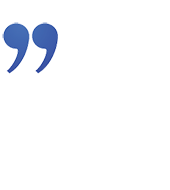 "Thanks so much for your help. It meant so much to end the sleepless nights and not worry with these rent and medical debt situations. So once again thank you PAF from the bottom of my heart."
"My case manager is an amazing advocate! I retired July 1st due to a serious, chronic illness. I had not received my insurance cards for 6 weeks. My case manager carefully listened to my issue, so she could assist me in talking with the insurance company, as well as the LTD Company. She has a gift of being assertive, yet pleasant, when requesting assistance from these providers. Within one day, I received my insurance cards in the mail! She followed up with me, and she truly cared and got the results that I needed so desperately. I cannot give her enough praise for her dedication, empathy, and genuine compassion for my situation."
"I was greatly relieved to hear that costs for the medication addressing my cancer were going to be covered by your foundation. It's simply wonderful that such a resource is available for those with serious conditions."