During PAF's daily interactions with patients, PAF staff often interact with patients and families who have experienced the impact of chronic illness on post-secondary education.
In 2000, Founder, CEO, and Chairman of the Board, Nancy Davenport-Ennis established the Scholarship for Survivors program to honor these individuals by offering educational scholarships to individuals who have suffered (or are suffering) a life-threatening disease or chronic condition. These students have, despite their disease/condition, excelled academically, served the community, and desire to pursue a secondary education.
Applications for 2019-2020 Academic Term
Scholarship for Survivors is a program designed to support young adults whose educational pursuits have been tragically disrupted due to the cost of care centered around their cancer diagnosis or chronic illness.
The purpose of our scholarship program is to provide academic support to individuals that are legal residents of the United States of America, who have been diagnosed with or treated for cancer, a chronic, or life threatening debilitating disease.
On behalf of Patient Advocate Foundation's Board of Directors and Scholarship Review Committee, we thank you for your interest in our 2019-2020 Scholarship for Survivors program. Download and view the full application using the buttons below. The application deadline for submission for the 2019-2020 school year is February 23, 2019.

Please mail applications and correspondence to:

Patient Advocate Foundation
Attn: Scholarship for Survivors
421 Butler Farm Road
Hampton, VA 23666
Scholarship Impact
To date, PAF (along with other gracious funders) has awarded 95 scholarships totaling over $566,000, of which 48 have achieved fully degreed graduation and 20 are still pursuing their course of study.
The purpose of our scholarship program is to provide support to individuals that are legal residents of the United States of America pursuing undergraduate or graduate studies who have been diagnosed with or treated for cancer, a chronic, or life threatening debilitating disease as a child or young adult.
Scholarship Amount and Distribution
Selected applicants will receive $3,000 annually up to four consecutive years, as long as they meet the guidelines of the program. The award is payable in equal amounts of $1,500 (per semester/trimester/quarter) directly to the college or university for the purpose of defraying tuition, books and other fee costs.
If selected as a recipient, below are the requirements to maintain the scholarship:
Complete Scholarship Acceptance Form;
Agree to media release terms and conditions.
Provide a personal bio (250 words or less) and self-portrait/headshots (at least 300 dpi) for publication.
Must maintain a cumulative 3.0 G.P.A.
Must be a full time student.
Must sign an agreement to complete 20 hours of community service for the year the scholarship will be dispensed and provide PAF with a confirmation when that service has been completed to include a signature of supervisor.
*Failure to meet any/all of these requirements is a violation of the award and the recipient will be responsible for repayment of the award monies.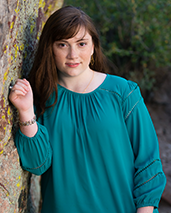 Illinois Wesleyan University, Course: Bachelor of Science in Nursing
I am in pursuit of my BSN and thank Patient Advocate Foundation for this scholarship! IWU's innovative nursing program with a holistic nursing approach focused on servicing the most vulnerable populations mirrors my core values. I hope to one day be a Nurse Practitioner and to continue my Spanish language studies. I also had the chance to speak at Colorado State University to show how determination and a positive attitude can get you through tough times and shared my challenges and successes during my cancer journey.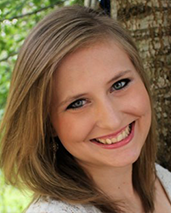 University of Georgia; Course: Music & Animation
The PAF scholarship is helping me achieve my academic goals as I currently double major in theater production and computer animation. I also plan to continue to be in many extracurricular activities such as plays, choral groups, and community service projects. Without this scholarship, I would not have been able to afford college or would have accumulated debt in school loans. I am very thankful to the scholarship committee for choosing me as a recipient!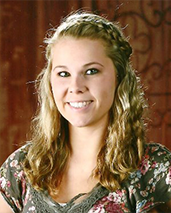 Ball State University; Course: Journalism
Throughout my academic career, I want to strive to be an excellent student through volunteering, good grades, and new experiences. I want to graduate from Ball State in 2020 with a degree in a field I am interested in, educated about and passionate for. This scholarship will benefit me by providing me with an amount of money to go towards my academic career. I think this scholarship also gave me confidence that I am making the right choices and setting a good example.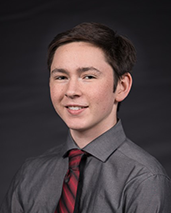 University of Wisconsin-Madison, Course: Biology-Doctor of Pharmacy
This scholarship will help immensely in reducing the debt that I will incur throughout my six-year academic journey in pursuit of a Doctor of Pharmacy degree. I plan to gain admission into the School of Pharmacy at Madison after completing two years of prerequisite work.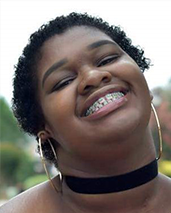 Greenville Technical College, Course: Diagnostic Medical Sonography
Presented in Memory
of Lissa Albertson
Receiving the scholarship from PAF means the world to me! I feel like a burden of worry has been lifted about paying for college and allows me to focus on becoming a Diagnostic Medical Sonographer. Throughout my cancer treatment journey, I endured several hospital visits and radiology procedures making me feel very familiar and fascinated with radiology. I want to work with pregnant women and babies and use my education to give back to others.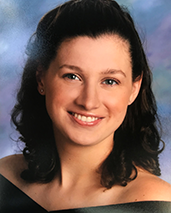 Saint Joseph's University, Course: English Literature and Education
The benefits of achieving this scholarship from PAF allows me to achieve the higher education I desire at a prestigious institution that will help me achieve my career goals. My goals are to continue my academic education through graduate school. I want to obtain a PhD in English literature, so I can be a college professor. I also plan on being an author of several books.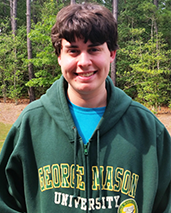 George Mason University, Course: Applied Computer Science
In Honor of Jaelynn
Nicole Caldwell
The PAF scholarship helps allow me to attend my choice college and study computer science. Through this education, I also hope to learn about software engineering and programming so one day I can create a game that might help kids feel not so isolated while going through cancer treatment. Thank you Patient Advocate Foundation for this generous award!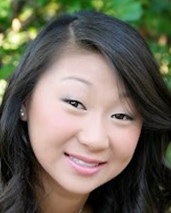 George Mason University, Course: Kinesiology
Presented in Honor of
Dr. Mary T. Christian
Receiving this generous scholarship has been a tremendous blessing. I am extremely lucky to be healthy enough to continue pursuing my educational goals but balancing the medical costs and tuition has been a huge financial burden. This scholarship will help me fortify my completion of my bachelor's degree. After that, I hope to apply to physical therapy graduate programs, so I can help people in extremely difficult circumstances by showing them compassion and empathy.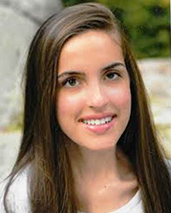 Boston University; Course: Middle Eastern Studies
It is an honor to receive the scholarship funding, and I am thankful for the financial assistance and investment in my education. I am enrolled in global studies on the Middle East and North Africa to learn about the complex history of the Arabic-speaking world and how some of our greatest modern conflicts have arisen in that region. I will continue my language Arabic and Chinese language studies so that I can communicate with my peers around the world. The Patient Advocate Foundation scholarship award will help me manage my student debt.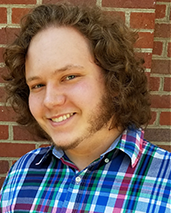 Transylvania University, Course: Biochemistry
Being a recipient of this generous scholarship will ease the financial burden on my family and provide me more time to focus on my studies, pursue research, engage in internship opportunities and continue volunteering in the community.  In the spring of 2022 I will graduate and begin the next chapter of my journey in medical school to become an oncologist.  As a cancer survivor myself, my life's passion is to help people through medicine, empathize with the struggles in fighting the cancerous beast and offer my patients hope for the future.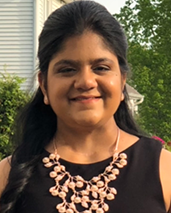 Cornell University, Course: Computer Science
I will major in computer science and learn more about artificial intelligence and machine learning. I would like to apply what I learn to the medical field to help patients in hospitals and for everyday use. This scholarship is helping me afford one of the best engineering colleges in the nation. I will also be able to volunteer more and give back to the community while enhancing my outlook on life.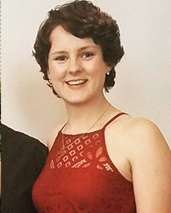 Widener University, Course: Physical Therapist
This Patient Advocate Foundation scholarship will greatly lessen the financial burden of having to retake classes due to my treatment. This delay did allow me to devote more time to our pro bono physical therapy clinic and establish my own research study. I was awarded the Physical Therapy Faculty Award for my contributions to the Professional Education Experience my first year in the program. I will graduate with my Doctorate of Physical Therapy and hope to work with patients suffering from neurological disorders.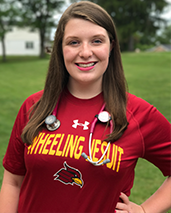 Wheeling Jesuit University, Course: Bachelor of Science in Nursing (BSN)
Due to my diagnosis and course of treatment, I fell behind a semester in just one course of study making me ineligible for all my institutional and federal aid this semester. The PAF scholarship will help offset this loss of aid so I can finish my degree. Serving as the President of the Student Nurses Association Club for the 2017-2018 academic years, I will complete my Bachelor of Science in Nursing with a goal of becoming a nurse practitioner specializing in the women's health fields. My family and I are so grateful!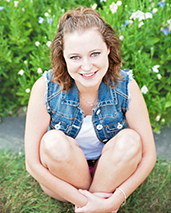 Shenandoah University, Course: Bachelor of Science in Nursing
Presented in Honor of
Nancy Davenport-Ennis
My career goal is to obtain a Registered Nurse degree and ultimately work as a pediatric oncology nurse. I want to help children who are going through the same things I did through my fight with cancer. This scholarship is allowing me to continue my academic goals without accruing additional debt and lessens the financial strain on myself and my parents.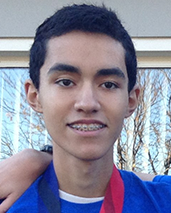 Alejandro Claure De La Zerda
University of Notre Dame, Course: Chemistry & Biochemistry
This PAF scholarship will help pay for the incredibly high costs to attend college due to the financial burden with my own cancer battle. First, I plan to obtain a Biochemistry degree and conduct research for better chemotherapy treatment options. I then plan to continue on to medical school and become a pediatric oncologist, so I can pay forward the selfless professional care I received from my doctors during my battle with cancer.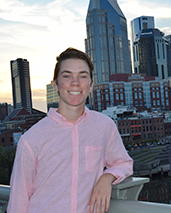 Harding University, Course: Bachelor of Science in Nursing
Presented in Memory
of Laura James
It is an honor to be a recipient of this scholarship. Because of this award, I can pursue a nursing degree at my school of choice. My goal is to use this degree to help other patients in the same manner for which my nurses helped me when I was in the hospital. I'm so thankful to the Patient Advocate Foundation for helping me along my journey.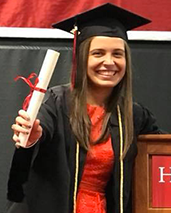 Purdue University College of Veterinary Medicine, Course: Doctor of Veterinary Medicine
I am extremely grateful for the help I am receiving from Patient Advocate Foundation! This support motivates me to be a better role model for people with chronic illness! I'm pursuing a Doctor of Veterinary Medicine degree in hopes to one day bring specialized veterinary care to Puerto Rico. Studying to become a veterinarian incurs significant debt on top of medical treatment expenses so this scholarship is very meaningful to me.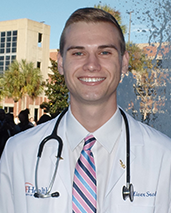 University of Florida College of Medicine, Course: Physician
Presented in Memory
of Mary V. Tysinger
I would like to thank everyone at the Patient Advocate Foundation for honoring me with this incredible scholarship!  The money will be going towards my tuition as I pursue my dreams of becoming a physician.  The financial burden of medical education can be stressful at times, but this scholarship will allow me to spend less time on worrying about finances. After graduating medical school my top two specialty options are orthopedic surgeon or orthopedic oncologist.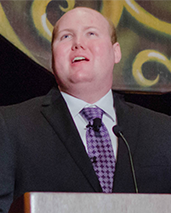 At the young age of 15, Tim Conners was diagnosed with cancer and ultimately lost his sight. Tim has chosen to use this life changing experience to gain a positive perspective and says it has "opened up his eyes to everything that was in front of him." Although he still faces complications today, he continues to persevere through them, and work toward his mission of living life to the fullest, making a difference, and redefining possible. Tim is attending his senior year at Ithaca College, studying "Communications Studies" in New York. Tim has already taken a path as a motivational…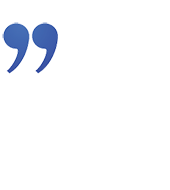 "Your grant is a tremendous help towards reliving my financial burden. You can be assured I will excel and give back to others, ensuring the best use of the scholarship." -Yosef G., Major: Religious Studies
"I want to be able to help children when they are faced with a life-altering diagnosis. The benefits of receiving this scholarship from PAF have helped me achieve my dream of returning to UALR. When I was diagnosed, I was forced to drop out of classes which disqualified me for my scholarships. I was always afraid I would not be able to get any scholarships to help me go back. With the help of PAF I am now living my dream!" - Sheralyn, University of Arkansas at Little Rock, Psychology Major
"The greatest benefit from receiving this scholarship is the ability to further involve myself in the community around me. I want to help people who have been through similar trauma. I feel that I will be a good source of encouragement to those who need it most." - Oliver, Georgia College, Physics Major