Everyday, we work to make a difference in the lives of patients and caregivers impacted by chronic, life-threatening, or debilitating illness.   If you share that commitment to patients and want to join us in that effort, we invite you to get involved by becoming a member of our full-time professional staff, volunteering or staying informed of our work. 
Help us to continue to support patients and ensure they get access to the healthcare that they need.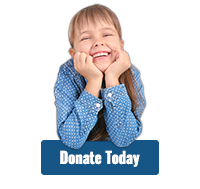 Please consider a one-time or reoccurring donation today to ensure our services remain available.
Are you seeking a professional job assisting patients? This page shows the current position vacancies for positions within Patient Advocate Foundation, and includes information about our competitive benefit package and core values.
As a nonprofit organization, Patient Advocate Foundation relies on the support of our audience to bring awareness of our services to populations that need it as well as to raise money to continue to support our programs. To participate in one o our annual events or connect with us to host your own, check out this page.
Volunteers are current and former patients, caregivers, health care professionals, lawyers and people who care about the quality of health care in our country. To learn more about how you can help support our mission and volunteer alongside our team, this page will show you how.
We'd love to stay in touch! PAF maintains a dedicated audience of patients, caregivers, providers and community advocates who want to say up to date with the news relevant to our nonprofit and our services.
Donate to Support Our Mission. We welcome all patients, providers, medical advocates, navigators and interested persons to subscribe to our electronic news delivery.
When we are successful at helping patients get the prescribed care they need or where we simply provided hope and assistance to reduce stress, we appreciate hearing how this made a difference in your world. And in those situations where our service could be improved, we want to hear that feedback as well so that we can continue to train and work to increase our positive engagements.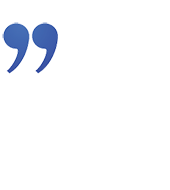 "My case manager was warm and welcoming upon the initial communication and totally wonderful throughout the entire challenge. She stayed on the phone with me until every possible avenue was explored and exhausted! I feel truly Blessed that my case manager was given my name for assistance and thank her from the bottom of my heart for all her kindness, her amazing fortitude and true excellence of professionalism!"
"Your grant is a tremendous help towards reliving my financial burden. You can be assured I will excel and give back to others, ensuring the best use of the scholarship." -Yosef G., Major: Religious Studies
"I was 61 when diagnosed with metastatic prostate cancer. As I neared my 65th birthday I knew my insurance coverage was about to change and I had many questions about Medicare and supplemental programs. My case manager was very knowledgeable and guided me through the whole process. She participated on phone calls with me and insurance companies to secure the information I needed to make a good decision. Getting this expertise for free was an amazing gift."