Attend a PAF Awareness Event
As a nonprofit organization, Patient Advocate Foundation relies on the support of our audience to bring awareness of our services to populations that need it as well as to raise money to continue to support our programs.
Fundraising Events
Each year, Patient Advocate Foundation hosts a themed gala and fundraising event called A Promise of Hope Affair in February in the Hampton Roads area of Virginia. The formal evening is filled with a seated dinner, silent and live auction and dancing. Funds raised during this event provide financial support to PAF's direct patient services and the Scholarship for Survivors academic awards. For more specific event details or to register, visit www.promiseofhope.net.
In addition, throughout the year, PAF's development and events team coordinates numerous community-driven and national fundraising initiatives and events that benefit PAF patients. Events may include group or individuals raising money as part of 5K or 1/2 marathon distance runs, employer and employee contests and fundraisers that donate profits to PAF, college fraternity and sorority fundraising events, as well as many others. If you are interested in hosting or participating in a fundraising event benefiting PAF, please visit our volunteer page for details and contact info for our event staff.
Run alongside PAF's staff and friends as we participate in our 2nd Annual Crawlin' Crab 5K Fundraiser to support our Scholarship for Survivors. Run, walk and donate as an individual, or create your own team and build towards a fundraising goal. All money raised helps increase the number of young adults that receive financial support while pursuing their education goals.


Empowering Events
Patient Congress, Patient Advocate Foundation's largest national meeting held each June in Washington, DC, is attended by patients, caregivers, nurses, physicians, pharmaceutical representatives, insurance executives, and advocacy group representatives. Each year, Patient Congress has an average attendance of 150-200 attendees from each of the 50 states.
Patient Congress is a two-day symposium that strives to educate attendees on current healthcare legislation at the Federal level and provide them with a forum through which they can effect change through constituent visits with their Congressional member. All of the activities are designed to empower the attendees, allowing them to use their voice in an educated, informed way to effect change both legislatively and personally through treatment decisions.
In partnership with National Patient Advocate Foundation activities, Patient Congress will EDUCATE you on healthcare topics, EMPOWER you to take control of your own healthcare and encourage you to ENACT this education and empowerment to make a difference in the nation's healthcare system. For full event details, visit the Patient Congress dedicated website.
Partnering Events
Breakaway from Cancer® is a national initiative to increase awareness of the important resources available to people affected by cancer from prevention to education and support to financial assistance and survivorship. Founded in 2005 by Amgen, Breakaway from Cancer is a national initiative to increase awareness of important resources available to people affected by cancer -- from prevention through survivorship.
Breakaway from Cancer represents a partnership between Amgen and four nonprofit organizations dedicated to empowering patients with education, resources and hope, wherever they may be in the cancer care continuum. The Breakaway from Cancer partners collectively offer people affected by cancer a broad range of support services complementing those provided by a patient's team of healthcare professionals:
Patient Advocate Foundation participates in Breakaway from Cancer awareness events throughout the year, including an organizational presence at the annual Amgen Tour of California, the largest cycling in America held in California each May.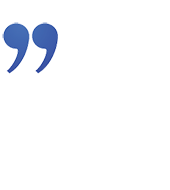 "Our agency would like to express our support and appreciation for the Patient Advocate Foundation. Your organization has been helpful in providing information and resources to assist those who are in need. Access to healthcare remains one of the vital and growing concerns of the Western Tidewater community. "
"We are indeed grateful for the PAF presenting and circulating information that will assist our citizens in accessing healthcare. Thank you for helping our clients over the past year, and we wish you continued success as we work to serve those who are in need."
"On behalf of my father, I thank you. I thank whoever is the source of your grants, and all employees and/or volunteers. My father's surgery was a success and he is on the road to recovery. Your generosity of financial support is greatly appreciated. My father is looking forward to celebrating his 61st wedding anniversary next month and enjoys his four children, six grandchildren and pet dogs."