Please consider contributing to PAF via a tax-deductible donation and help us continue to help Americans get access to healthcare that they need.
Why Support Patient Advocate Foundation?
Our patient's need your help.
Everyday our staff answers dozens of calls from patients, just like Bob Taylor, who are facing chronic, life-threatening or debilitating disease and are in need of help to receive the care their doctor recommends.
We are here to help each patient identify solutions that can reduce the barriers impacting their life.
We Have Helped Patients for Over 20 Years
For more than 22 years, Patient Advocate Foundation's mission has been to serve one patient at a time by providing sustained, tangible help based on their individual circumstances. That commitment to personalized assistance remains true today. In 2017, we celebrated the privilege of delivering direct assistance to our millionth patient. Those we have served come from all walks of life, from every state, from both rural and urban communities. The one characteristic they all share is they have reached out to us for help to overcome a barrier to their care for at least one chronic, life-threatening condition.
We offer patients a helping hand to guide them through the world's most complicated and expensive healthcare system, whether that means helping them get to care, pay for food and housing, negotiate with their insurance carrier, or literally keeping the lights on. Along the way, we strive to empower patients to be advocates for themselves and others to amplify the patient voice. In doing so, patients can apply their stories and lessons learned to empower whole communities.
We take what we learn from helping tens of thousands of patients and their families each month and develop impactful educational materials. We also collect data to make the case for patient-centered improvements in the way care is provided, like better access to information about the risks, benefits, and costs of different treatment options.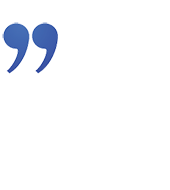 "I must say that I've never spoken with anyone who seemed to understand what being a caregiver actually entails. After speaking with you via telephone you so effortlessly supported me with patience, care and professionalism. During our conversation you somehow eased my pain, stress and anxiousness."
"We are indeed grateful for the PAF presenting and circulating information that will assist our citizens in accessing healthcare. Thank you for helping our clients over the past year, and we wish you continued success as we work to serve those who are in need."
"We are extremely grateful for the assistance the PAF provided. It was very difficult to find anyone who could assist us- there is no State Ombudsman,and the State Insurance Commission, Medicaid, and other groups were unwilling or unable to advise us. We finally found the PAF through AARP, and we've already recommended it to others."
"Words cannot express how grateful I am to the PAF for all the help I received. On the day I received the call from my PAF case manager I was so worried and overwhelmed, I struggled with the answers to very simple questions. She was very patient, professional and caring but firm, she didn't give-up on me. I was encouraged by her positive and fast response to my financial situation."
"My dad suffered a massive cardiac arrest and open heart surgery was recommended due to my dad's age. A non-invasive way to mitigate my dad's condition and reduce the enlargement of his heart to help improve his quality of life was presented. This option was not approved by my family's insurance provider. This organization understands compassionate advocacy in a way that hospitals and insurance companies sadly do not. What a weight lifted to know my father can have this surgery and get to spend more good years with his wife, kids, and grandkids."