Please consider contributing to PAF via a tax-deductible donation and help us continue to help Americans get access to healthcare that they need.
Why Support Patient Advocate Foundation?
Our patient's need your help.
Everyday our staff answers dozens of calls from patients, just like Bob Taylor, who are facing chronic, life-threatening or debilitating disease and are in need of help to receive the care their doctor recommends.
We are here to help each patient identify solutions that can reduce the barriers impacting their life.
We Have Helped Patients for Over 20 Years
For more than 22 years, Patient Advocate Foundation's mission has been to serve one patient at a time by providing sustained, tangible help based on their individual circumstances. That commitment to personalized assistance remains true today. In 2017, we celebrated the privilege of delivering direct assistance to our millionth patient. Those we have served come from all walks of life, from every state, from both rural and urban communities. The one characteristic they all share is they have reached out to us for help to overcome a barrier to their care for at least one chronic, life-threatening condition.
We offer patients a helping hand to guide them through the world's most complicated and expensive healthcare system, whether that means helping them get to care, pay for food and housing, negotiate with their insurance carrier, or literally keeping the lights on. Along the way, we strive to empower patients to be advocates for themselves and others to amplify the patient voice. In doing so, patients can apply their stories and lessons learned to empower whole communities.
We take what we learn from helping tens of thousands of patients and their families each month and develop impactful educational materials. We also collect data to make the case for patient-centered improvements in the way care is provided, like better access to information about the risks, benefits, and costs of different treatment options.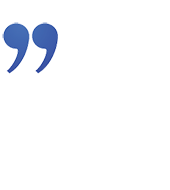 "PAF has been really helpful with everything. I appreciate all the help I have received during this rough time."
"Words cannot express how grateful I am to the PAF for all the help I received from the organization. The person I spoke to was very patient, professional and caring but firm, she didn't give-up on me. Thank you PAF because of your generous gift."
"Words cannot express how grateful I am to the PAF for all the help I received. On the day I received the call from my PAF case manager I was so worried and overwhelmed, I struggled with the answers to very simple questions. She was very patient, professional and caring but firm, she didn't give-up on me. I was encouraged by her positive and fast response to my financial situation."
"I received a call from my case manager, who has subsequently become my guardian angel. She was warm and cordial and that was a great relief. We spoke for a while and she asked me a few vital questions. She said I was approved for $7,500. That was one of the most joyous days I've encountered in a long time. In short it was a miracle. A lifeline was given to a 68-year-old man living with HIV on Social Security. I am so grateful to her and PAF. I can't tell you what a relief today brought me. I just wanted to express my gratitude immediately."
"My case manager was warm and welcoming upon the initial communication and totally wonderful throughout the entire challenge. She stayed on the phone with me until every possible avenue was explored and exhausted! I feel truly Blessed that my case manager was given my name for assistance and thank her from the bottom of my heart for all her kindness, her amazing fortitude and true excellence of professionalism!"