PAF professionals help tens of thousands of patients annually, by enabling them to access prescribed healthcare services and medications, overcome insurance barriers, locate resources to support cost of living expenses while in treatment, evaluate and maintain health insurance coverage and better manage, or reduce, the out-of-pocket medical debt associated with an illness.
Media Requests for an Interview
You may contact us by completing the form below and providing some basic information about your request. For urgent requests you may contact our media contact directly at
Contact: Caitlin Donovan
Cell: (202) 465-5113
Office: (202) 347-8009
Request Form for PAF's Press Team                          (click to open)
Tool is built to support the educational and access needs of patients, caregivers and their providers Patient Advocate Foundation (PAF) is excited to announce the launch of its new interactive educational widget, Migraine Matters, that…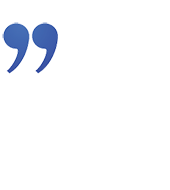 "My case manager was warm and welcoming upon the initial communication and totally wonderful throughout the entire challenge. She stayed on the phone with me until every possible avenue was explored and exhausted! I feel truly Blessed that my case manager was given my name for assistance and thank her from the bottom of my heart for all her kindness, her amazing fortitude and true excellence of professionalism!"
"The greatest benefit from receiving this scholarship is the ability to further involve myself in the community around me. I want to help people who have been through similar trauma. I feel that I will be a good source of encouragement to those who need it most." - Oliver, Georgia College, Physics Major
"I want to be able to help children when they are faced with a life-altering diagnosis. The benefits of receiving this scholarship from PAF have helped me achieve my dream of returning to UALR. When I was diagnosed, I was forced to drop out of classes which disqualified me for my scholarships. I was always afraid I would not be able to get any scholarships to help me go back. With the help of PAF I am now living my dream!" - Sheralyn, University of Arkansas at Little Rock, Psychology Major