PAF professionals help tens of thousands of patients annually, by enabling them to access prescribed healthcare services and medications, overcome insurance barriers, locate resources to support cost of living expenses while in treatment, evaluate and maintain health insurance coverage and better manage, or reduce, the out-of-pocket medical debt associated with an illness.
Media Requests for an Interview
You may contact us by completing the form below and providing some basic information about your request. For urgent requests you may contact our media contact directly at
Contact: Caitlin Donovan
Cell: (202) 465-5113
Office: (202) 347-8009
Request Form for PAF's Press Team                          (click to open)
Exceptional designation sets patient-focused nonprofit apart from its peers.  Patient Advocate Foundation, a national nonprofit committed to helping patients diagnosed with chronic and life-threatening diseases overcome healthcare access obstacles, has received Charity Navigator's esteemed 4-star rating.…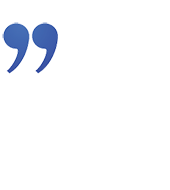 "My dad suffered a massive cardiac arrest and open heart surgery was recommended due to my dad's age. A non-invasive way to mitigate my dad's condition and reduce the enlargement of his heart to help improve his quality of life was presented. This option was not approved by my family's insurance provider. This organization understands compassionate advocacy in a way that hospitals and insurance companies sadly do not. What a weight lifted to know my father can have this surgery and get to spend more good years with his wife, kids, and grandkids."
"Our agency would like to express our support and appreciation for the Patient Advocate Foundation. Your organization has been helpful in providing information and resources to assist those who are in need. Access to healthcare remains one of the vital and growing concerns of the Western Tidewater community. "
"For the past year, PAF has helped me to afford my prescribed medicine for the prevention of HIV. This medicine is a breakthrough type, has a super high effectiveness rate, and is of great benefit to almost anyone of any lifestyle sexual persuasion. Without PAF's assistance, it is very costly and not affordable to many."