PAF professionals help tens of thousands of patients annually, by enabling them to access prescribed healthcare services and medications, overcome insurance barriers, locate resources to support cost of living expenses while in treatment, evaluate and maintain health insurance coverage and better manage, or reduce, the out-of-pocket medical debt associated with an illness.
Media Requests for an Interview
You may contact us by completing the form below and providing some basic information about your request. For urgent requests you may contact our media contact directly at
Contact: Caitlin Donovan
Cell: (202) 465-5113
Office: (202) 347-8009
Request Form for PAF's Press Team                          (click to open)
When your doctor tells you that your insurance has not approved a needed surgery, it can be heartbreaking.  When that news comes after you have scheduled the surgery, arrived that morning and checked in, already…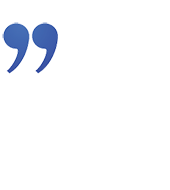 "We are indeed grateful for the PAF presenting and circulating information that will assist our citizens in accessing healthcare. Thank you for helping our clients over the past year, and we wish you continued success as we work to serve those who are in need."
"While a cancer diagnosis is difficult in itself, the endless difficulty in communication with healthcare companies is even more difficult! For now, we have what appears to be a better understanding of the coverage we have available should the specialty hormone therapy medication be the choice my husband makes. Thank you so much for your assistance! We appreciate your help! God bless you in the days to come!"
"Your grant is a tremendous help towards reliving my financial burden. You can be assured I will excel and give back to others, ensuring the best use of the scholarship." -Yosef G., Major: Religious Studies