PAF professionals help tens of thousands of patients annually, by enabling them to access prescribed healthcare services and medications, overcome insurance barriers, locate resources to support cost of living expenses while in treatment, evaluate and maintain health insurance coverage and better manage, or reduce, the out-of-pocket medical debt associated with an illness.
Media Requests for an Interview
You may contact us by completing the form below and providing some basic information about your request. For urgent requests you may contact our media contact directly at
Contact: Caitlin Donovan
Cell: (202) 465-5113
Office: (202) 347-8009
Request Form for PAF's Press Team                          (click to open)
Exceptional designation sets patient-focused nonprofit apart from its peers.  Patient Advocate Foundation, a national nonprofit committed to helping patients diagnosed with chronic and life-threatening diseases overcome healthcare access obstacles, has received Charity Navigator's esteemed 4-star rating.…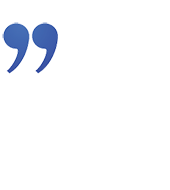 "I was so anxious over losing my insurance and my case manager stayed with me through the ups and downs and made sure I was settled with solutions and a good plan."   - Ruth, Missouri
"I received a call from my case manager, who has subsequently become my guardian angel. She was warm and cordial and that was a great relief. We spoke for a while and she asked me a few vital questions. She said I was approved for $7,500. That was one of the most joyous days I've encountered in a long time. In short it was a miracle. A lifeline was given to a 68-year-old man living with HIV on Social Security. I am so grateful to her and PAF. I can't tell you what a relief today brought me. I just wanted to express my gratitude immediately."
"You have motivated me to be more assertive in staying on top of my medical problems, thank you for your kind Help."