Frequently Asked Questions
We are here to help. This is a list of the most commonly asked questions when it comes to our foundation and the services we provide.
Watch our live Facebook event discussing the impact of a medical diagnosis on patients and families.
Join PAF's virtual roundtable event, exploring the real-life impact of, exploring the real-life impact of a significant medical diagnosis on patients and their families. From the management of both medical and non-medical expenses to the work disruptions often caused by illness, PAF experts will discuss compelling data, survey findings, resources and support services designed to mitigate the ramifications of financial distress on patients, their caregivers, and loved ones. If you are seeking help dealing with common patient obstacles, we suggest you connect with our educational materials, including publications, articles, webcast events or PAF's Facebook page.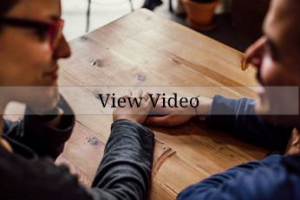 Consistent with our mission on our first day of operations in 1996, we focus our services to those patients that are facing a chronic, life-threatening or debilitating diseases.
Patients of all ages reach out to us from all 50 states and territories in the United States, and who are enrolled in insurance regardless of plan type or insurer, or who are currently uninsured. We are unable to help patients with issues related to accidents, workers comp claims, malpractice, non-chronic illnesses like infections or broken bones, or mental health diagnoses. In addition, our staff cannot provide specific medical advice related to your condition or path of treatment.
HOW CAN PATIENTS GET HELP?
In order to be served by PAF or one of its divisions, patients should first call the toll free number identified for that particular division during our regular business hours. If you prefer to have a family member or caregiver engage with us on your behalf, that person can initiate the call.  Once connected with a member of our team, you will be screened for eligibility and matched with a professional staff member best equipped to help for your scenario.
Our services and communication are all provided electronically using email or online tools or with live interaction over the phone.
PAF's various service areas, including any new programs that are launched, can be found in our "Connect With Services" menu.  Here is a quick list of the main division phone numbers for reference.
Our Case Management division is the core of our patient services and provides one-on-one assistance to help patients, caregivers or providers resolve many different types of healthcare issues impacting care.
Toll-Free 1 (800) 532-5274
PAF's Co-Pay Relief is a divison of our services that focuses specifically on helping patients afford their medication copayments and deductibles.
Toll-Free 1 (866) 512-3861
24/7 Online Application Portal at www.copays.org
The Financial Aid Fund Division of PAF provides small grants to patients who meet financial and medical criteria. Grants are provided on first-come first served basis and are distributed until funds are depleted. Qualifications and processes for each fund may differ based on fund requirements.
Toll-Free 1 (855) 824-7941
24/7 Onlie Application Portal at www.patientadvocate.org/financialaid
Our case management services are open Monday through Thursday during the week from 8:30 am eastern time and close down at 5:00 pm eastern time.   On Friday's we accept calls from 8:30 am - 4:00 pm eastern time.   We are closed on the weekends and most major federal  holidays. 
Our Co-Pay Relief and Financial Aid Fund staff accept live calls from applicants Monday - Thursday from 8:30 am eastern to 5:00 pm eastern time and Friday from 8:30 am - 4:00 pm eastern.   In addition, online portals accept applications, let you check your approval status and submit expenditure requests 24 hours a day online.  
 All PAF offices and programs are closed on the weekends and most major federal  holidays. 
HOW MUCH DOES IT COST TO GET HELP?
All services provided by Patient Advocate Foundation and Co-Pay Relief are free to the patient and those working on behalf of a patient.  As a nonprofit, we fundraise and accept donations that help support these services to ensure that patients are able to access the quality care and treatment they need without additional burden. 
CAN I GET HELP FROM MORE THAN ONE OF PAF'S PROGRAMS?
Yes, if you meet the eligibility for each program independently, you may access support from one or more of our patient support programs.  
PAF is a 501 c(3) nonprofit charity and relies on corporate and individual donations to provide services at no cost to patients that need help. In addition to fundraising events, PAF cultivates a number of relationships with additional private funding organizations to provide service partnerships or fulfill grant or community-level projects. We are proud to share that commitment to our work is shared by many, as evidenced by the fact that over 98% of our internal staff pledge a personal donation to PAF each year.
If you are interested in providing a tax-deductible contribution to help support our efforts, please visit our donate page online or call us.
HOW CAN CASE MANAGEMENT HELP ME?
Case managers work alongside you to find solutions to the problems you are facing. They work with you so that you are part of the process all along, and use their professional knowledge and learned strategies to maximize healthcare resources on your behalf.
For example, case managers can help you reduce the financial burden of care. To do this, they might assist by seeking potential sources of financial support that can help support your medication or physician copayments, transportation expenses, or even housing or utility costs. They may also work to negotiate payment plans with treating providers so that you your medical bills are more affordable each month in your household budget.
For patients who need help with enrollment in health insurance or access to social programs, our case managers may determine eligibility for Medicare, Medicaid, Social Security Income, Social Security Disability Insurance, or Marketplace health insurance plans.
Insurance navigation is also a common issue served by case managers. Patients may receive services that help identify eligible clinical trials, billing and coding issues, or appeals for pre-authorization or treatment denials.
For patients in the workforce, our case managers may provide support that helps patients maintain their employment and access workplace benefits, like short-term, long-term disability or health insurance. Case managers also help evaluate eligibility for FMLA legal protections when appropriate.
It's important to realize that case managers do not have money or financial aid to distribute, but work with you to determine eligibility for financial aid programs that exist through other divisions or external organizations.
WHAT IF I NEED HELP BUT MY SITUATION DOES NOT FIT INTO YOUR MISSION?
We are sorry to hear that your situation was not one in which we were able to offer support directly through our services. We encourage you to take some time to explore our website and you may find that you are able to find information here applicable to your own situation.
PAF also works to compile many national and local resources to help patients with a number of common barriers, which you can access directly at the National Financial Resource Directory. The Directory offers unlimited searches and is made available to all healthcare consumers with 36 different categories of assistance, many of which could be beneficial in your scenario.
HOW ARE YOU DIFFERENT FROM NPAF - NATIONAL PATIENT ADVOCATE FOUNDATION?
Patient Advocate Foundation and National Patient Advocate Foundation share an important history of inception and many shared patient-focused goals, however, are separate operating organizations with different missions and activities. 
Patient Advocate Foundation provides direct one-on-one services at no cost to individuals from any area of the United States, that are confronting healthcare access issues, medical debt crisis, and job retention problems caused by a chronic, life-threatening, or debilitating diagnosis. PAF's national headquarters is based in Hampton, VA with additional staff offices in California, Iowa, and Georgia. PAF serves ~100,000 patients each year through its various patient programs.
National Patient Advocate Foundation champions heathcare reforms at federal, state, and local level, as well as within community systems including businesses and healthcare providers,  that will help prevent the problems experienced by individuals who have turned to Patient Advocate Foundation for help. NPAF harnesses the collective experience of patients who need help by PAF and further their voices to decisionmakers who need to know what's happening to patients in their communities who are being impacted by vulnerabilities in the healthcare system. This voice helps impact laws and system changes that can impact millions of current and future patients. NPAF is based in Washington, DC, and includes a network of volunteers throughout the U.S. that work within their communities to enact change.
I WANT TO VOLUNTEER FOR PAF.  HOW DO I GET INVOLVED?
We appreciate your interest in volunteering for us! There are many ways you can get involved to help support our mission.
Join National Patient Advocate Foundation (NPAF)'s volunteer advocacy network -  Volunteers are current and former patients, caregivers, health care professionals and people who care about the quality of health care in our country.  You are able to customize your volunteer experience to match your interests, skills and schedule. Volunteers are able to be flexible about the time commitment- some give a few minutes a week and others give many hours a month.  Ongoing training for advocates and regular updates on key issues is offered. For more information, please visit us here.
Become an advocate for someone you love- What does it mean to make a difference? Making a difference could mean that your sister has access to care from her OB/GYN, your father receives, and is reimbursed for a breakthrough therapy, or your neighbor has to travel to only one medical facility to receive his prescribed cancer treatment. You can help make a difference in healthcare by giving of your time to help solve problems that span across the nation or are right in your backyard. Is hard work necessary to make a difference? Yes, sometimes, but it can also be very rewarding and a lot of fun!
Find out more about volunteer opportunities here!
HOW WOULD MY DONATIONS HELP OTHER PATIENTS?
Contributing to Patient Advocate Foundation via a tax-deductible donation helps us continue to help Americans get access to needed healthcare services. PAF professionals directly intervene on behalf of roughly 100,000 patients each year, enabling them to access prescribed healthcare services and medications, overcome insurance barriers, locate resources to support cost of living expenses while in treatment, evaluate and maintain health insurance coverage and better manage, or reduce the out-of-pocket medical debt associated with their illness.
AM I ELIGIBLE FOR A SCHOLARSHIP?
In 2000, Founder, former CEO and Chairman Emerita of the Board, Nancy Davenport-Ennis, established the Scholarship for Survivors program by offering educational scholarships to individuals who have suffered (or are suffering) a life threatening disease or chronic condition. These students have, despite their disease/condition, excelled academically, served the community, and desire to pursue a secondary education.
To get more details regarding the scholarship, visit our page here.
To reach out to Patient Advocate Foundation for services or additional questions, please call us toll free at (800) 532-5274 or visit our Contact page.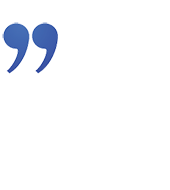 "I received a call from my case manager, who has subsequently become my guardian angel. She was warm and cordial and that was a great relief. We spoke for a while and she asked me a few vital questions. She said I was approved for $7,500. That was one of the most joyous days I've encountered in a long time. In short it was a miracle. A lifeline was given to a 68-year-old man living with HIV on Social Security. I am so grateful to her and PAF. I can't tell you what a relief today brought me. I just wanted to express my gratitude immediately."
"My case manager did an excellent job in helping me resolve my issue allowing me access to my medication. I believe having PAF call did so much more than what I was to achieve."
"While a cancer diagnosis is difficult in itself, the endless difficulty in communication with healthcare companies is even more difficult! For now, we have what appears to be a better understanding of the coverage we have available should the specialty hormone therapy medication be the choice my husband makes. Thank you so much for your assistance! We appreciate your help! God bless you in the days to come!"