Conseil d'action des patients
Patient Action Council is an invitation-only membership-based group of pharmaceutical and healthcare advocacy executives who serve as a catalyst for the launch of a product each year that provides great benefit to patients.
Established in 2008, the Patient Action Council forum allows like-minded pharmaceutical and biotechnology industry patient advocacy members to collaborate with a goal to provide a least one specific deliverable to improve national healthcare access jointly with Patient Advocate Foundation. The Council convenes and works alongside PAF leaders to define the annual project and identify the process to approach the project and then together, the outcomes are defined and developed through research, discovery, and collaborative development.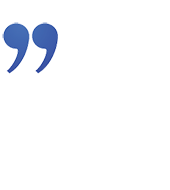 "Mon gestionnaire de cas est un avocat extraordinaire! Je me suis retiré 1er Juillet en raison d'un grave, maladie chronique. Je ne l'avais pas reçu mes cartes d'assurance pour 6 semaines. Mon gestionnaire de cas a écouté attentivement mon problème, afin qu'elle puisse me aider à parler avec la compagnie d'assurance, ainsi que la LTD. Elle a un don de l'affirmation de soi, mais agréable, lorsque vous demandez l'aide de ces fournisseurs. En un jour, J'ai reçu mes cartes d'assurance dans le courrier! Elle a suivi avec moi, et elle se souciait réellement et a obtenu les résultats que je avais besoin désespérément. Je ne peux pas lui donner assez éloges pour son dévouement, empathie, et authentique compassion pour ma situation."