PAF Named "2019 Top-Rated NonProfit" by GreatNonprofits
Award based on Outstanding Online Reviews
Patient Advocate Foundation (PAF) announced today it has been named a "2019 Top-Rated Nonprofit" by GreatNonprofits, the leading provider of user reviews of charities and nonprofits.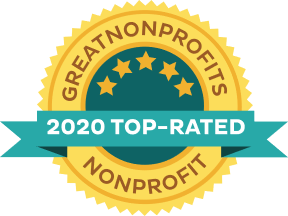 "We are honored to be named a 2019 Top-Rated Nonprofit as this rating represents the voices of stakeholders who have direct experience with the support, assistance and interventions that we provide," said Beth Moore, PAF Executive Vice President of Corporate Communication. "This recognition is particularly meaningful to our professional staff members who are unwavering in their commitment to deliver quality help to our patients every single day," Moore adds.
The Top-Rated Nonprofit Award is based on the rating and number of reviews that Patient Advocate Foundation received from aid recipients and volunteers, as exemplified by Steve Carlisle, a patient served by PAF's case management program. Carlisle wrote: "… The PAF representative was a huge help; tactfully and knowledgeably appealing… my costly hospital visit. Without the help of a kind and brilliant PAF team member, I would've had no clue as to how to approach this dilemma. Their efforts, insights, and experience proved to be incredibly helpful, and I am extremely grateful!"
"Patient Advocate Foundation is a great example of a nonprofit making a real difference in their community," said Perla Ni, CEO of GreatNonprofits, "Their award is well-deserved recognition not only of their work, but the tremendous support they receive, as shown by the many outstanding reviews they have received from people who have direct experience working with PAF."
GreatNonprofits is the leading website where people share stories about their personal experiences on more than 1.6 million charities and nonprofits. The GreatNonprofits Top-Rated Awards are the only awards for nonprofits determined by those who have direct experience with the charities – as donors, volunteers and recipients of aid.
The complete list of 2019 Top Rated Nonprofits can be found at: https://greatnonprofits.org/awards/browse/Campaign:Year2019/
About GreatNonprofits
GreatNonprofits is the leading site for donors and volunteers to find stories and ratings of nonprofits. Stories on the site influence 30 million donation decisions a year. Visit www.greatnonprofits.org for more information.