Patient Advocate Foundation is excited to share its expertise surrounding the challenges patients with migraine disease experience when it comes to financial stability, medical debt crisis and insurance products, all delivered in a new tool that you can use. Migraine Matters is built to serve the needs of patients and the providers working on behalf of their care with actionable information on the topics they need.
MIGRAINE MATTERS TIP SHEETS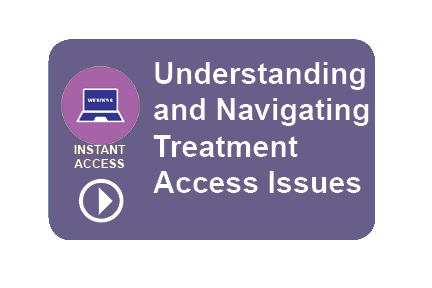 In this session, we will discuss common barriers that can frustrate patients and delay care, and provide information that can help avoid and navigate these situations. Barriers related to accessing preventive and acute migraine medications, alternative and complementary therapies, and non-medical options will be shared.
Migraine Matters is brought to you by Patient Advocate Foundation, working alongside advocates and medical experts from Migraine, Headache, and Neurology fields to identify the topics and resources you most need. This project was made possible with generous donation support from AbbVie, AMGEN and Novartis.