Patient Advocate Foundation Recognized by Charity Navigator for Exceptional Program and Service Expansion
Ranked Number Four on the List of 10 Charities Expanding in a Hurry
Patient Advocate Foundation (PAF), a national nonprofit organization which provides case management services and financial aid to patients with chronic, life-threatening and debilitating illnesses, was recently recognized by Charity Navigator for its substantial expansion in the delivery of sustainable programs and services, ranking the organization number four on the list of 10 Charities Expanding in a Hurry.
According to Charity Navigator, the charities included on this top 10 list are growing dramatically with programs and services expanding by more than 35% each year for the past three years. In addition, the top 10 organizations also have enough money in the bank to sustain a similar rate of growth for years to come.
"Program sustainability is a critical attribute when serving as a trusted resource for vulnerable patient populations," said PAF CEO Alan Balch, PhD. "PAF is pleased to be included by Charity Navigator on this expansion list."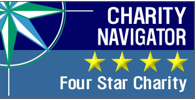 The announcement comes after the organization earned its 10th consecutive 4-star rating from Charity Navigator in July of 2019. This is the highest rating awarded by America's largest independent charity evaluator to recognize strong financial health and a commitment to accountability and transparency.
Individual service is at the heart of PAF's mission, and in 2019 the organization assisted 145,816 patients nationwide with more than 600 distinct diagnoses through a variety of unique programs.
###
About Patient Advocate Foundation (PAF): Established in 1996, Patient Advocate Foundation is a national 501(c)(3) non-profit organization which provides case management services and financial aid to Americans with chronic, life-threatening and debilitating diseases. For more information about Patient Advocate Foundation and its mission to improve health access to all patients, visit www.patientadvocate.org or call 1-800-532-5274.
About Charity Navigator: Charity Navigator, www.charitynavigator.org, is the largest charity evaluator in America and its website attracts more visitors than all other charity rating groups combined. The organization helps guide intelligent giving by evaluating the Financial Health and Accountability & Transparency of more than 8,000 charities. Charity Navigator accepts no advertising or donations from the organizations it evaluates, ensuring unbiased evaluations, nor does it charge the public for this trusted data. As a result, Charity Navigator, a 501 (c) (3) public charity itself, depends on support from individuals, corporations and foundations that believe it provides a much-needed service to America's charitable givers. Charity Navigator can be reached directly by telephone at (201) 818-1288, or by mail at 139 Harristown Road, Suite 101, Glen Rock, N.J., 07452.
###