PAF Case Management is here to help! Our Case Managers offer free, one-on-one support to patients and families to help them solve real-life problems related to a serious health condition. We help patients understand their choices to make healthy decisions for a strong recovery.
Read on to find out what PAF Case Management and MedCareLine Case Management can do for you.
Welcome to PAF's Case Management Program!
In this brief video we will share important details about PAF case management services including
who we help, what we do, a few things PAF can't do, and how we can serve you best! The goal of our
case management support is to reduce the practical and financial burden for patients so they can
focus on getting better.
Key Points About PAF Case Management
PAF Case Management is free for patients and families living with a serious or chronic health condition.
To get services, a patient must be in, just starting or just ending treatment for a serious health condition.
To get services, a patients, caregiver, or healthcare provider asks for our help. It's that simple.
Call us today at 1-800-532-5274.
What is PAF Case Management?
At PAF, we know that living with a serious health condition can be overwhelming. It can complicate daily life and cause extreme stress for patients and families. Challenges like these can distract from what's most important-- treatment and recovery.
We can help patients with:
Access to care

Getting prescribed medical treatment and services
Understanding what your health insurance covers and your options if you don't have insurance
Paying for treatment
Getting approvals and payments from health insurance
Appealing insurance denials
Applying to insurance programs, like Medicaid, Medicare, and the Health Insurance Marketplace
Applying to programs that help pay for co-pays and insurance premiums
Applying for free or low-cost healthcare and medicine programs
Getting discounts or setting up payment plans
Paying for living expenses
Applying for programs that can help pay for things like food, rent, utilities, and transportation
Applying for Social Security Disability Insurance (SSDI)
Employment
Helping you use your employee benefits, like health insurance and sick leave
Understanding laws like the Americans with Disabilities Act (ADA) and the Family and Medical Leave Act (FMLA)
Applying for disability insurance to help with income if you can't work; and helping you challenge disability denials, if needed
Who can get our services?
To receive our Case Management services, a patient must:
Have a confirmed diagnosis of a serious health condition. Or the patient must be getting testing for the condition.
Be in active treatment for the health condition or starting treatment in the next 60 days. Or the patient must have finished treatment in the last 6 months.
Be a U.S. citizen or a permanent resident of the United States.
Be getting treatment in the United States or a U.S. territory.
If all of these are true for you, for a family member or for your patient and you'd like our help, connect now with a PAF Case Manager. Call us at 1-800-532-5274 and tell us more so we can match you with the case manager who can best meet your needs.
Why choose PAF?
Because we have loads of experience helping patients and families!
Our Case Managers work with thousands of patients with all kinds of health conditions.
We work with healthcare providers, healthcare systems, employers, insurance companies, charities, and government agencies across the country to find programs and services for patients.
We work with lenders, landlords, mortgage companies, and utility companies to negotiate payment options and financial support.
We offer services in any language.
And we've been doing it all--and doing it well--for more than 25 years.
What is MedCareLine Case Management?
It's PAF Case Management that focuses on certain health conditions, treatments or groups of people. It's funded by grants, partners and donors that have special interest in these conditions. Services are the same as PAF Case Management. But each program has different patient requirements.
PAF thanks its many nonprofit partners who provide funding and other support to MedCareLine services, including:
ALS Association
American Cancer Society
Begin Again Foundation
Cincinnati Cancer Advisors
Donna Foundation
Esophageal Cancer Awareness Association dba EC Aware
Fuck Cancer
Livestrong
Pancreatic Cancer Action Network
Sharsheret
ZERO Prostate Cancer
If you, your family member or your patient has one of the health conditions listed below, click the program name to learn more and click the Need Help? button to share your information with a Case Manager.
Connect with a Case Manager!
We need some quick details about you so we can match you with the right Case Manager. To get started, you can:

We're here for you: Monday to Friday 8:30 AM to 5:00 PM Eastern Time We're closed for major holidays.
Watch and Learn!

Watch these videos to meet some of our Case Managers and to hear real-life stories about families helped by PAF Case Management. Meet PAF Case Managers: Combined Patient Voices: Grateful for PAF's Help: The Bennardo Family: Pervez's Story: Case Management Mediation Helps with Medication Costs
Listen to Advocates in Action, a podcast series, season 3 to hear how our case managers help you! Listen here.
Read and Learn!

Download the PAF brochure to read about our programs. It's available in English and Spanish.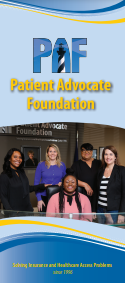 PAF Case Management Disclaimer

Read here to find out more about:
PAF Case Management services
Program requirements
Patient privacy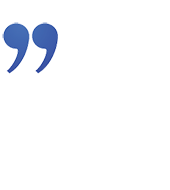 "My dad suffered a massive cardiac arrest and open heart surgery was recommended due to my dad's age. A non-invasive way to mitigate my dad's condition and reduce the enlargement of his heart to help improve his quality of life was presented. This option was not approved by my family's insurance provider. This organization understands compassionate advocacy in a way that hospitals and insurance companies sadly do not. What a weight lifted to know my father can have this surgery and get to spend more good years with his wife, kids, and grandkids."
"My case manager started me down the path of applying for assistance and grants that would help me through this rough time. She directly helped me obtain Social Security Disability Insurance as well as co-pay assistance for my medications. Knowing someone out there who is familiar with resources is so reassuring."
"I was greatly relieved to hear that costs for the medication addressing my cancer were going to be covered by your foundation. It's simply wonderful that such a resource is available for those with serious conditions."