Case Management Services & MedCareLines
When PAF originally opened its doors in 1996, it did so offering one-on-one personal advocate services to patients battling serious disease. Today personalized case management remains core to what we do for patients. These services are provided individually to those patients that are facing a chronic, life-threatening or debilitating diagnosis, and the caregivers and providers that are working on behalf of a patient. Just like on that first day, PAF's case management services are provided at no cost to patients in need.
Professional case managers at PAF work with the mission to identify and reduce the challenges that individuals like yourself are having when seeking care for their disease. Each team member strives to make a difference in the lives of every patient we serve, to allow more time to focus on medical recovery, to reduce everyday stress compounded by insurance frustration and mishaps, and to ensure that financial pressures do not compromise quality care. Working alongside patients or their loved ones, we gladly take the lead on some of the most complex healthcare challenges and bring decades of collective experience to the problem.
Just like on the first day we opened our doors, PAF's case management services are provided at no cost to patients in need. In fact, we regularly work with caregivers, family members or medical professionals that reach out to our team on behalf of a patient who could benefit from our assistance.
Case management services are available on behalf of patients meeting ALL of the following criteria:
Have a confirmed diagnosis of a chronic disease, a life-threatening disease, or debilitating disease OR be seeking screening services related to symptoms or suspicion of a chronic, life-threatening or debilitating disease
Be in active treatment, had treatment within the past 6 months, or going into treatment in the next 60 days
Be a U.S. Citizen or Permanent Resident of the U.S.
Be receiving treatment at a facility in the United States or one of its US territories
The need for our services continues to grow and PAF fundraises to be able to provide services to as many patients as we can. Our patient population is diverse and our impact is felt in all areas of our national community.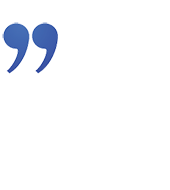 "PAF's service was absolutely excellent and my case manager was a Godsend. I needed assistance with disability and her handling of my issue was so professional – she is worth all the gold in Fort Knox."
"I was so anxious over losing my insurance and my case manager stayed with me through the ups and downs and made sure I was settled with solutions and a good plan."   - Ruth, Missouri
"My PAF advocate spoke with billing and had information sent to me to get help with my medical bills. She also connected me to a resource that could assist me with getting my medications at a lesser cost."