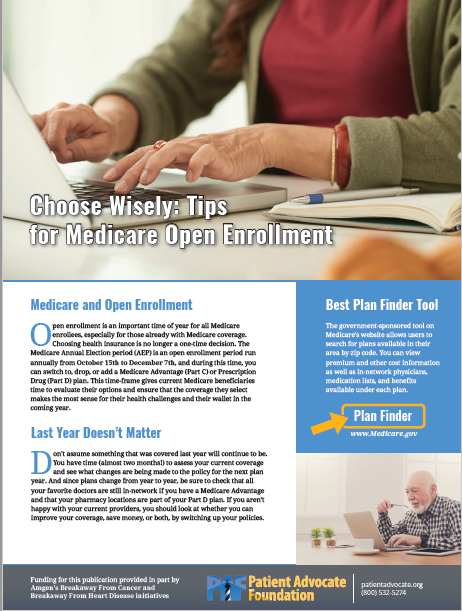 Choose Wisely: Tips for Medicare Open Enrollment
Open enrollment is an important time of year for all Medicare enrollees, especially for those already with Medicare coverage. Choosing health insurance is no longer a one-time decision. The Medicare Annual Election period (AEP) is an open enrollment period run annually from October 15th to December 7th, and during this time, you can switch to, drop, or add a Medicare Advantage (Part C) or Prescription Drug (Part D) plan. Learn more here.
This article discusses the many different programs that can work as financial safety nets if your diagnosis makes it difficult to maintain employment.