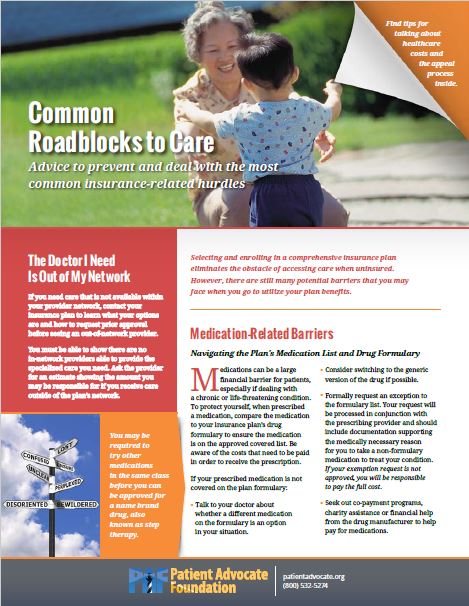 Common Roadblocks to Care
Patients often experience common roadblocks in their health care needs, from insurance denials to financial concerns.  Learn how to prevent and deal with the most common insurance-related hurdles including: out of network doctors, medication barriers, losing insurance coverage, what to do if your insurance has denied a service and will not pay and addressing financial challenges.
The inability to work can create personal financial hardship. There are many different programs that can work as financial safety nets if your diagnosis makes it difficult to maintain employment.