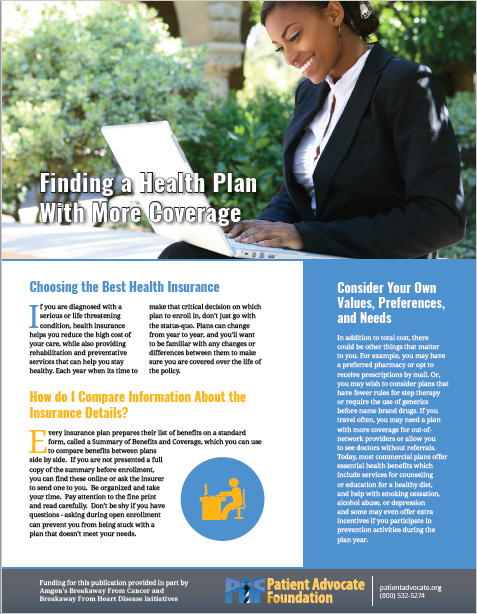 Finding a Health Plan With More Coverage
Each year when its time to make that critical decision on which plan to enroll in, don't just go with the status quo. Plans can change from year to year, and you'll want to be familiar with any changes or differences between them to make sure you are covered over the life of the policy.
This article discusses the many different programs that can work as financial safety nets if your diagnosis makes it difficult to maintain employment.