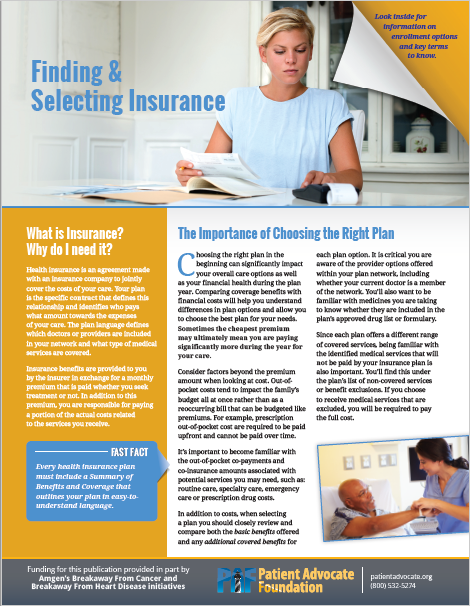 Finding and Selecting Insurance
When trying to find and select an insurance plan, patients should know their enrollment options, penalties and key terms when making a selection.  Learn where to find insurance options, what documents to gather and what to look for in your selection.
This article discusses the many different programs that can work as financial safety nets if your diagnosis makes it difficult to maintain employment.