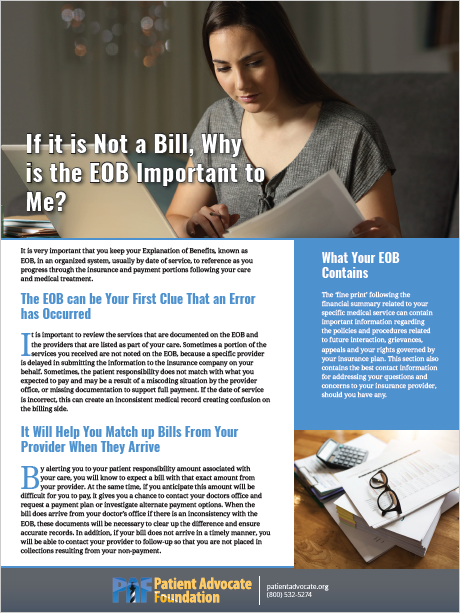 If it is Not a Bill, Why is the EOB Important to Me?
It is very important that you keep your Explanation of Benefits, known as EOB, in an organized system, usually by date of service, to reference as you progress through the insurance and payment portions following your care and medical treatment.
This article discusses the many different programs that can work as financial safety nets if your diagnosis makes it difficult to maintain employment.