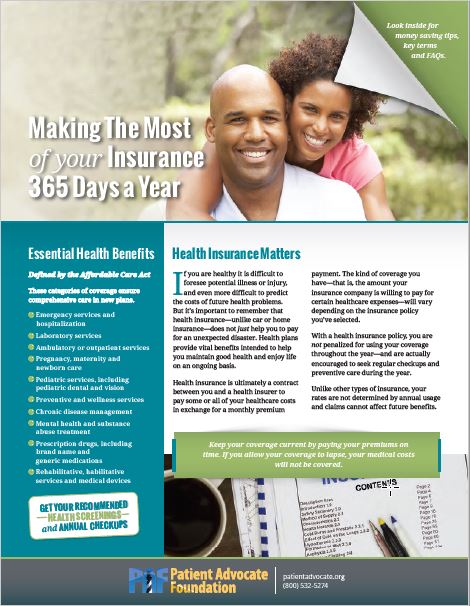 Making the Most of Your Insurance
Insurance is ultimately a contract between you and your insurance company.  Knowing your insurance plan benefits can help you make the most out of your insurance.  These tips can help you understand insurance terminology, how your plan is structured, how to read your explanation of benefits and provides the top health insurance money saving tips.
The inability to work can create personal financial hardship. There are many different programs that can work as financial safety nets if your diagnosis makes it difficult to maintain employment.