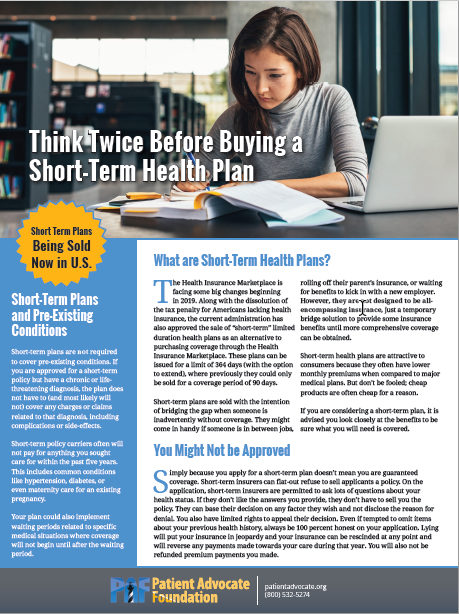 Think Twice Before Buying a Short-Term Health Plan
The Health Insurance Marketplace is facing some big changes beginning in 2019. Along with the dissolution of the tax penalty for Americans lacking health insurance, the current administration as also approved the sale of "short-term" limited duration health plans as an alternative to purchasing coverage through the Health Insurance Marketplace.  However, healthcare advocates stress the importance of understanding the details of coverage for what you are purchasing, and what is left out from these plans.
This article discusses the many different programs that can work as financial safety nets if your diagnosis makes it difficult to maintain employment.