PAF is pleased to share free educational webcast events for those who want to go through information at their own pace.  Whether presented live or on-demand, these sessions provide timely information to all. 
PAF's case managers and health care experts regularly listen for common topics of concern by patients. Using this data source, our team produces interactive webcast events that help patients self-advocate for the care they need, in the hope of serving even more patients who are facing these issues. Hosted by senior case managers and experienced leaders, these sessions provide critical background information on a specific topic, helps you to identify what is potentially causing your issues and shares tips and strategies on how to resolve.
All sessions are free to attend and are available immediately upon registration.
All
Preserving Income & Federal Benefits
Breast Cancer Projects
Understanding Health Insurance
Preventing Medical Debt
Healthy Living & Prevention
Interacting With Your Physician
Interacting With Your Insurer
Getting Care While Uninsured
Insurance Denials & Appeals
Common Barriers - Affordability
Choosing a Health Plan
Maintaining Employment & Job Benefits
Drug Formulary
PAF's Patient Empowerment Series content aims to arm novice and seasoned patients and caregivers with comprehensive educational information and effective strategies to increase health care access. It is with generous donation support that we are able to ensure these sessions remain available for public access. We are honored to receive donations from these sponsors in support of this educational project: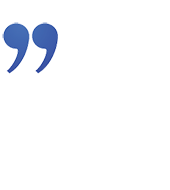 "My dad suffered a massive cardiac arrest and open heart surgery was recommended due to my dad's age. A non-invasive way to mitigate my dad's condition and reduce the enlargement of his heart to help improve his quality of life was presented. This option was not approved by my family's insurance provider. This organization understands compassionate advocacy in a way that hospitals and insurance companies sadly do not. What a weight lifted to know my father can have this surgery and get to spend more good years with his wife, kids, and grandkids."
"Thanks so much for your help. It meant so much to end the sleepless nights and not worry with these rent and medical debt situations. So once again thank you PAF from the bottom of my heart."
"On behalf of my father, I thank you. I thank whoever is the source of your grants, and all employees and/or volunteers. My father's surgery was a success and he is on the road to recovery. Your generosity of financial support is greatly appreciated. My father is looking forward to celebrating his 61st wedding anniversary next month and enjoys his four children, six grandchildren and pet dogs."