PAF is pleased to share free educational webcast events for those who want to go through information at their own pace.  Whether presented live or on-demand, these sessions provide timely information to all. 
PAF's case managers and health care experts regularly listen for common topics of concern by patients. Using this data source, our team produces interactive webcast events that help patients self-advocate for the care they need, in the hope of serving even more patients who are facing these issues. Hosted by senior case managers and experienced leaders, these sessions provide critical background information on a specific topic, helps you to identify what is potentially causing your issues and shares tips and strategies on how to resolve.
All sessions are free to attend and are available immediately upon registration.
All
Preserving Income & Federal Benefits
Choosing a Health Plan
Interacting With Your Insurer
Breast Cancer Projects
Understanding Health Insurance
Preventing Medical Debt
Healthy Living & Prevention
Interacting With Your Physician
Getting Care While Uninsured
Insurance Denials & Appeals
Common Barriers - Affordability
Maintaining Employment & Job Benefits
Drug Formulary
PAF's Patient Empowerment Series content aims to arm novice and seasoned patients and caregivers with comprehensive educational information and effective strategies to increase health care access. It is with generous donation support that we are able to ensure these sessions remain available for public access. We are honored to receive donations from these sponsors in support of this educational project: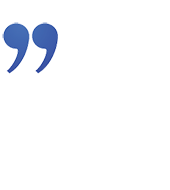 "I am a widow living only on my Social Security. Your staff members were kind and helpful - I don't know what I would have done without you! PAF's service made it possible for me to receive my medication. I will be glad to let people know about the Co-Pay Relief Program. You have given me a chance to go on."
"PAF were literally lifesaving, and they did it with courtesy and compassion. They are really are on your side."
"While a cancer diagnosis is difficult in itself, the endless difficulty in communication with healthcare companies is even more difficult! For now, we have what appears to be a better understanding of the coverage we have available should the specialty hormone therapy medication be the choice my husband makes. Thank you so much for your assistance! We appreciate your help! God bless you in the days to come!"