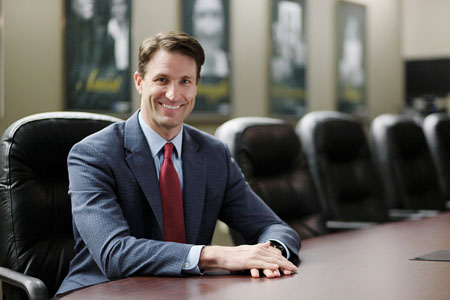 Dr. Balch is the Chief Executive Officer of Patient Advocate Foundation and National Patient Advocate Foundation.
Dr. Balch has nearly fifteen years of executive leadership in the non-profit sector with an emphasis on consensus-building and collaboration. He has led numerous federal advocacy efforts on a range of issues both at the legislative and regulatory level over the years. He became the CEO of both PAF and NPAF in 2013. From 2006 – 2013, he served as the Vice President of the Preventive Health Partnership — a national health promotion collaboration between the American Cancer Society, American Diabetes Association, and American Heart Association. Prior to his work with the Preventive Health Partnership, Dr. Balch was the Executive Director of Friends of Cancer Research.
Dr. Balch has served on the Executive Board of the Patient Advocate Foundation and National Patient Advocate Foundation since 2007. Dr. Balch also serves on numerous advisory boards and committees. He is a member of the:
External Advisory Board for the Hutchinson Institute for Cancer Outcomes Research (HICOR)
Duke-Margolis Payment Reform Advisory Group
ACCC Advisory Committee – Health Communication
Robert Wood Johnson Foundation/Avalere Cost of Care Advisory Board
Innovation and Value Initiative (IVI) Panel of Health Advisors and a member of the Patient Engagement Protocol Sub-Committee
Quality and Outcomes Committee for the National Comprehensive Cancer Network (NCCN)
2017 Access to Innovation Forum Steering Committee for the Biotechnology Innovation Organization (BIO)
Finance Committee and Membership Committee for the National Health Council in Washington, DC
National Committee for Quality Assurance's Consumer Advisory Council
The Inaugural board for The American Journal of Managed Care's (AJMC) newest initiative, the Institute for Value-Based Medicine (IVBM)
Recently served as a member of the Guiding Committee for the Health Care Payment Learning and Action Network (LAN)
He earned his PhD in environmental studies with a concentration in political economy in 2003 from the University of California, Santa Cruz; his master's degree in environmental sciences in 1997 from the University of Texas in San Antonio; his bachelor's degree (cum laude) in biology in 1994 from Trinity University in San Antonio.