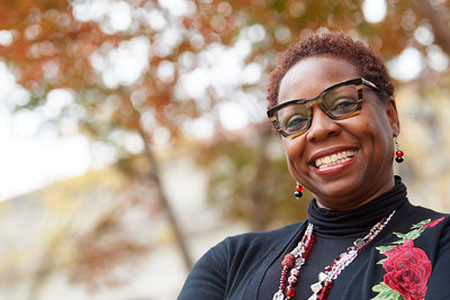 Shonta transitioned back to the non-profit sector in 2014 by joining PAF. She leads the development and execution of strategic initiatives to expand PAF's approach to achieve health equity through community and national level partnership engagement and mobilization. These initiatives are designed to link limited income communities to resources to abate financial, logistical and social access to care barriers. She brings to this role nearly 20 years of non-profit and public sector middle and senior level experience that spans public health, women's health and behavioral health.
Additionally, she serves as the Principal Investigator on record as part of DP13-1314 CDC's National Networks to Reduce Cancer and Tobacco Related Disparities Cooperative Agreement. In this role, she administers the SelfMade Health Network a national network focused on reducing cancer and tobacco related disparities among populations with low socio-economic characteristics.
Shonta enjoys mentoring young women, golf, and watching her sons play baseball.